Lights Are Still Shining Bright at the Disney Parks Amid Closures Due to Coronavirus
We independently select these products—if you buy from one of our links, we may earn a commission. All prices were accurate at the time of publishing.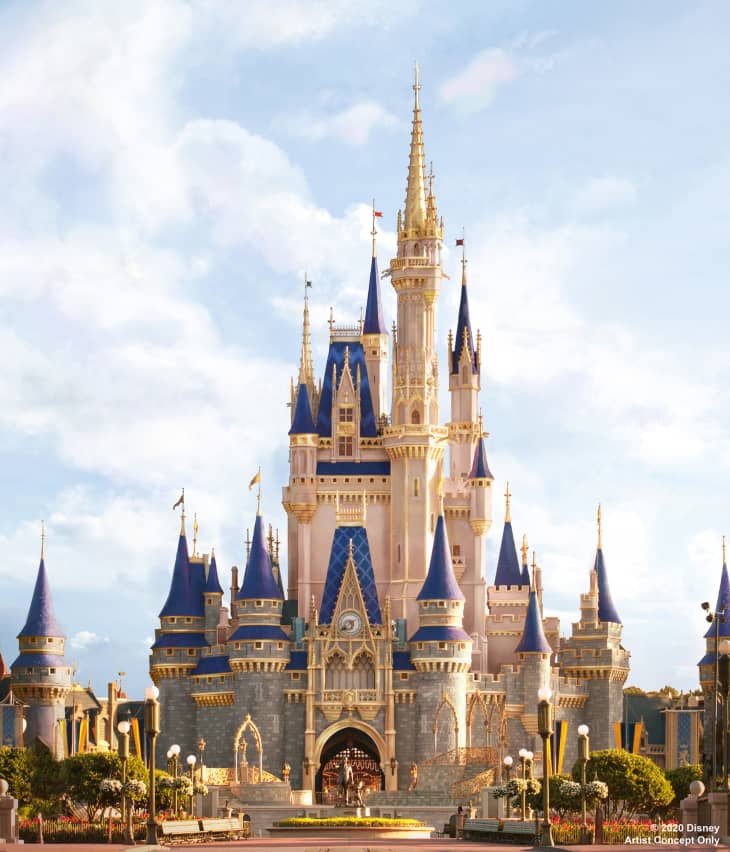 As Disney parks around the globe remain closed indefinitely due to the coronavirus pandemic, it's understandable that Disney fans are missing a bit of the magic. Although fans are getting creative by recreating their favorite attractions at home and watching YouTube videos for a virtual ride experience, lucky workers and residents near the US parks can see a bit of light shining from the parks—with the hope for brighter days ahead.
Follow Topics for more like this
Follow for more stories like this
Disney super fans know that Walt Disney had a secret apartment overlooking Town Square at Disneyland in Anaheim, California. A Victorian-style lamp in the window has remained lit every single day and night for more than six decades, with Disney folklore believing that before his death, the glow from the lamp let guests and cast members know that Disney himself was there. Since he died in 1966, the lamp has remained aglow in his honor.
In light of the growing coronavirus pandemic, Rebecca Campbell, president of the Disneyland Resort, shared a bit of bright news: the light is still shining, even though Main Street USA is temporarily without guests.
Campbell shared a photo of the lamp burning bright on Instagram, writing an inspirational message for Disney fans everywhere. She wrote: "Inside Walt Disney's apartment overlooking Town Square at Disneyland, a light has shone through the window above the firehouse for decades. It glows as a source of inspiration to our cast and our guests as a remembrance of the man who once looked out that window to the sights of happy families making memories below. Today, even in a world filled with so much uncertainty, that light still shines, bright as ever. I'm looking forward to the day when families can make memories once again."
Over at Walt Disney World in Orlando, Florida, the same message of hope and happiness shines even brighter—and is visible to anyone that happens to be driving or walking by. Disney's Contemporary Resort—the first resort hotel at the Florida property—has lit up a series of rooms in its main building and at Bay Lake Tower in the shape of a heart and Mickey Mouse, respectively, for all in the area to see.
Local resident Thomas Radzak spotted the lights and shared photos on his Instagram page, reminding fans that even though the parks are dark at the moment, there's a great big beautiful tomorrow shining at the end of every day. No word on how long the hotel buildings will remain lit, but they're serving as a little sprinkle of pixie dust to brighten any Disney fan's day.