Here's How Disney Villains' Bedrooms Would Look in 2019
We
independently
select these products—if you buy from one of our links, we may earn a commission. All prices were accurate at the time of publishing.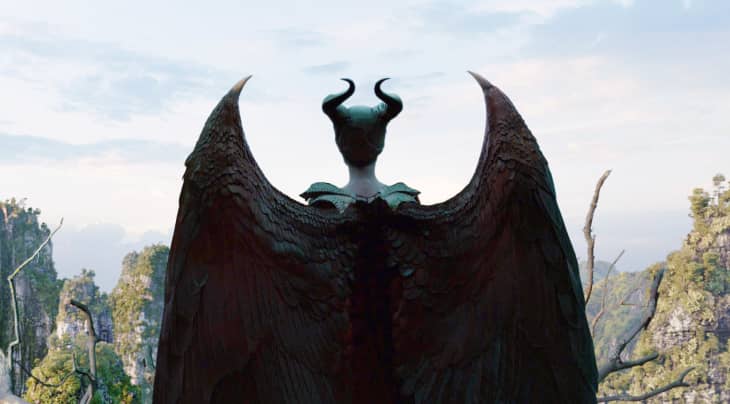 If the Disney heroes get the happy ending, shouldn't their villainous counterparts at least get, I don't know, a fabulous bedroom perfectly designed to fit both their aesthetics and be on trend for 2019? It's not a rhetorical question, the answer is yes.
If we know anything from watching hours and hours of Disney films, it's that small animals make the best sidekicks and villains have style for days. Look at Angelina Jolie as Maleficent ("Maleficent 2" arrives in theaters Friday, October 18, get your horns ready), she's as glam as she is evil. So, like, very glam. Because it's that time of year when the Disney villains should have some fun, too, Angie's List and NeoMam Studios teamed up to imagine modern day bedrooms inspired by all of your favorite baddies. Look closely, both for ideas to incorporate into your own bedroom as well as some nods to the character's themselves.
Maleficent from "Sleeping Beauty"
Maleficent's a powerful witch with lofty goals to rule them all, so why wouldn't she shroud herself in royal colors like purple and gold? A bedroom fit for the "Sleeping Beauty" villain is built around the dramatic color scheme, accented with pops of green. And no Maleficent-inspired bedroom would be complete without horns—whether on a fake deer bust on your wall or hanging as a chandelier from your ceiling, you've got to have horns.
Cruella De Ville from "101 Dalmatians"
The woman has her own theme song, she should get a glorious bedroom made in her likeness. Angie's List and Neomam Studios went right to Cruella's own look to style a bedroom in her honor: It's all sharp lines, pops of red, and yes, of course, black and white. We get a look at Cruella's bedroom in "101 Dalmatians," so there are nods to that room: Sneak a peek at Cruella's signature red phone by her bed and her tufted headboard—it's pink in the movie, but given a more sleek and sophisticated look for 2019 in black leather.
The Evil Queen from "Snow White and the Seven Dwarfs"
She may not be the fairest one of all, but she's got a pretty gorgeous bedroom, doesn't she? A room for the Evil Queen would have to be full of rich, luxurious fabrics (that woman wore the hell out of a velvet cloak, remember?), it must contain at least one mirror, naturally, and why not toss in some peacock feathers as a nod to her peacock throne? And don't worry, the only apple you'll find in this room is a golden, very much non-poisonous one.
The giant crab's one big song in "Moana" is called "Shiny," so if you're going to build a room inspired by Tamatoa, it better be filled with all the sparkly things. This room certainly does that, from the gold comforter, to the gold in the wallpaper, right down to (or up to?) that magnificent and very shiny statement chandelier. The deep blues and pops of green help give the room that underwater lair feel, but really, if you want a Tamatoa moment, it's all about the glitz.