Do You Have a Telescope at Home?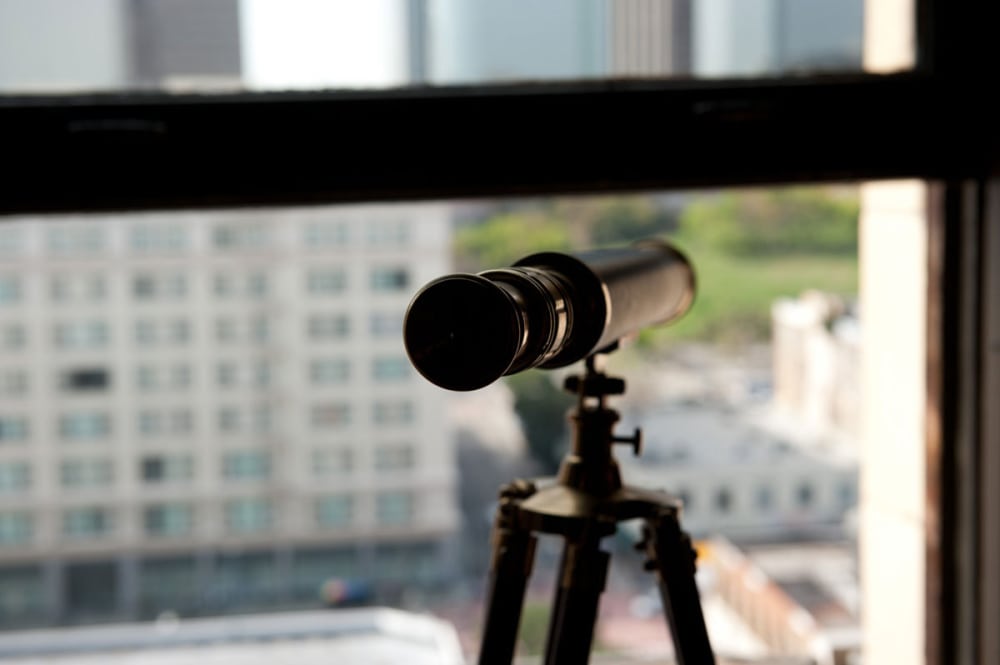 I just came across a c.1990 article in the New York Times about apartment dwellers with telescopes in their homes. In those days before all-too-invasive social networking and Google Street View, were telescopes the way everyone was sneaking a peek into other people's lives? And are they still being used today? All of this led me to wonder, do you have a telescope at home?
If so, what do you look at? Are you a city dweller watching traffic and street life and maybe even your neighbors? Do you live somewhere where the stars and skies are visible enough to watch? Tell us, what's the most interesting thing you've seen with a home telescope?
(Images: Brooke & Sam's Skyscraper Loft)