Do You Live in a Home With Sealed Windows? Would You?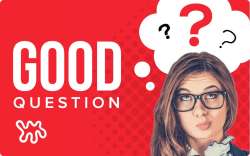 Q: I'm considering an apartment in a high-rise. It has three rooms: a living room/kitchen, bedroom, and bathroom. There is plenty of cooling and heating, and each apartment has a thermostat. The living room and bedroom have large windows. BUT the windows are sealed shut. Is anyone living with sealed windows? How's that working out for you? -Sent by PFE
Editor: I'm torn between trying to be a neutral moderator—"Please share your insights and experiences both positive and negative with PFE"—and giving in to the mini-freakout I'm having at the thought of permanently sealed windows. Not being able to air out the house after a long winter shut up indoors? Never sleeping with the windows open? Wasting all that money using HVAC year-round instead of just letting the pleasant natural breezes work their magic? Being completely sealed up inside?!? Calmer readers, please take over.
• Have a question for our community? Send us yours with a photo or two attached (questions with photos get answered first).