How Do You Plan Your Design Projects?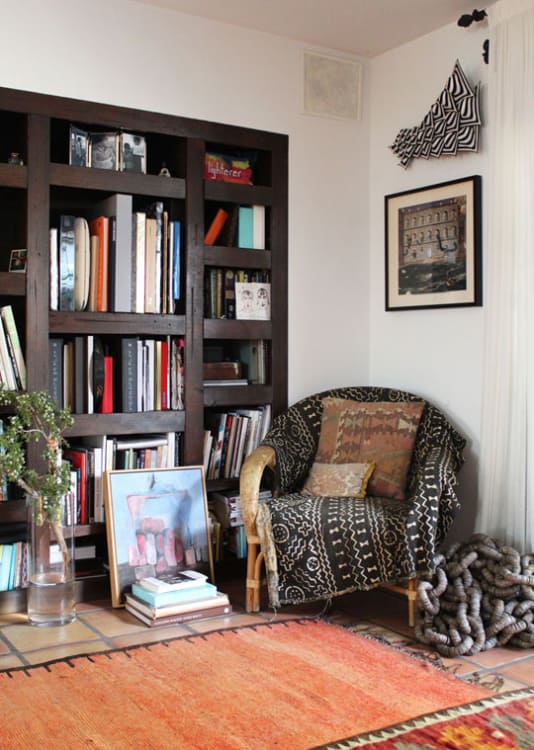 In my opinion, rooms look best when they have an effortless cohesion, where it looks like randomly collected objects just happened to fit together into a unique and expressive style. But having spent several years trying to wrangle my own spaces, I've come to think that like with "tousled bed-head" and "natural look" makeup, it takes a lot of work to make something look effortless. Planning is essential.

Some people spend a lot of time and effort planning their décor before they even start shopping. While most of the people I know use Pinterest and iPhone photos to keep track of their inspirations, some people are still keeping track of their plans and renovations in hard copy.
One of my artier friends still makes old-fashioned mood boards by gluing magazine pictures to poster board. She says doing it by hand lets her interact physically with the design, which also helps her keep it in her head longer. (Though she does have pictures of her hand-assembled mood boards on her iPad.)
The most organized person I know keeps planning binders for every room in her house, with color-coded tabs and different colors of ink and highlighter to make it easier to keep track. As you might have guessed, there is not a speck of dirt anywhere in her house. She probably has a binder just for cleaning supplies. She seemed the type to use Excel spreadsheets, but when I asked why she preferred to keep her work in hard copy, she said she'd gotten used to organizing that way in grad school and that's what works for her.
Personally, I'm trying to move in the other direction and keep my design planning as digital as possible. I love making collages, but not cleaning up the little slivers of paper left on the floor afterwards. And I tend to sketch my plans on napkins or paper tablecloths, which are great for capturing sudden inspirations but lousy for not losing in the bottom of my purse.
What do you use to keep track of your design plans and inspirations?


(Image: Adir & Marcello's Worldly Retreat)