Does Your Dog Really Love You?
We
independently
select these products—if you buy from one of our links, we may earn a commission. All prices were accurate at the time of publishing.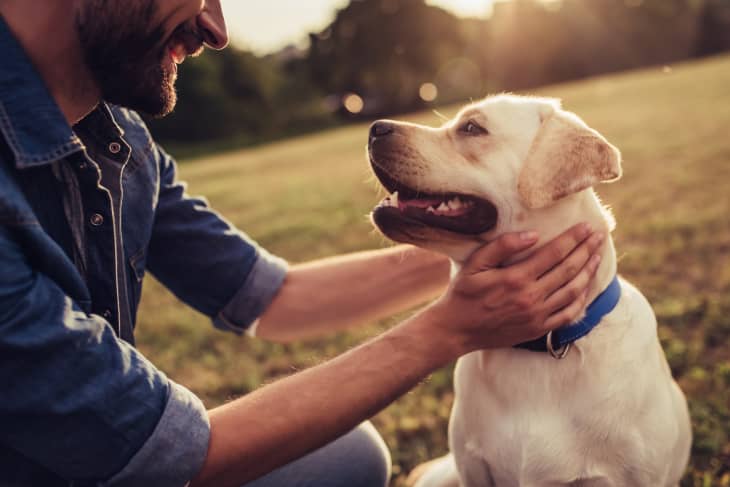 Despite our language barrier, dogs and humans seem to understand each other. When we snuggle, when we go for walks together, when they do that thing where they sit on our feet just for the creature contact…that's love, right? Several scientists have been inspired by their own relationships with their dogs to investigate this question. Why do dogs seem to bond so well with humans? Is it survival instinct, or obedience, or love?
Wynne argues that your dog loves you, but not because dogs and humans have a particularly unique bond. Instead, dogs are just really good at forming emotional connections with all kinds of species—not just humans but also sheep, goats, and even penguins, if they're exposed to them at a young age.
Although dogs have been selectively bred for compatibility with humans for thousands of years, this kind of ability to bond still requires conditioning. If dogs aren't raised around humans, they can be just as wary of them as wild wolves are. Wolves, meanwhile, without the genetic predisposition to get along with other species, "require 24-hour-a-day involvement with humans for many weeks when they are puppies to become more tolerant of human beings," writes Gorman. Even then, they never become as friendly with humans as domestic dogs are.
So, in a nutshell, according to Wynne, some of your dog's love for you comes down to breeding, and your dog might love a friendly goat as much as it loves you. But that's what we love about dogs, isn't it? Not just how much they love us, but how much they love, period.