Here's How You Can Put Your Old LEGO Bricks to Good Use
We
independently
select these products—if you buy from one of our links, we may earn a commission. All prices were accurate at the time of publishing.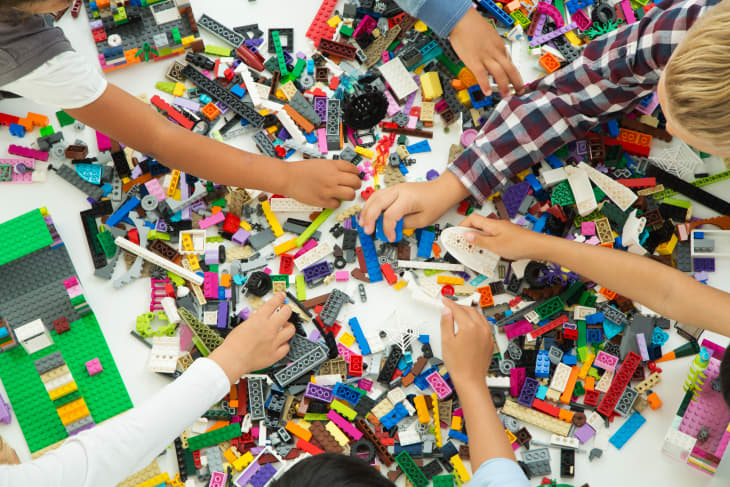 Your untouched LEGO pieces may be somewhere in a storage or buried beneath random items in a junk drawer, but they could be given a new lease on life. Thanks to LEGO Replay—a new initiative by the famous construction toy brand—you can officially donate your LEGO toys to children who can't wait to put the pieces to good creative use.
The donation program is a collaboration with Give Back Box, an organization works to provide convenient ways to donate used household items while reusing corrugated boxes and recycling them as well. 
"We know people don't throw away their LEGO bricks," says Tim Brooks, the LEGO Group's Vice President of Environmental Responsibility. "The vast majority hand them down to their children or grandchildren. But others have asked us for a safe way to dispose of or to donate their bricks. With Replay, they have an easy option that's both sustainable and socially impactful."
In order to hand down your LEGOs using the LEGO Replay program, simply pack your toys in cardboard box and print a free shipping label from the Give Back Box website. After the donation reaches Give Back Box, the LEGO pieces are sorted, inspected and thoroughly cleaned. Afterwards, the majority of the toys will be sent to Teach For America to be distributed to children in need. The rest will go to Boys & Girls Clubs of Boston, which will use the LEGOs in its after-school programs. 
"I am excited to join the LEGO Group in this pilot program," said Give Back Box founder Monika Wiela. "Growing up in Poland, I didn't have many toys as a child, so this collaboration is rather personal for me. What's better than giving a child the gift of play? For us, the number of donations we receive is critical to a successful campaign, so we've made it as easy as possible for folks at home to send in their idle bricks."
The first shipments are expected to reach the non-profits by November. The Replay pilot will be completed in spring of 2020, at which time LEGO will look into possibly expanding the program.