Deal Alert: One of Dyson's Most Popular Stick Vacuums Is $100 off Right Now
We independently select these products—if you buy from one of our links, we may earn a commission. All prices were accurate at the time of publishing.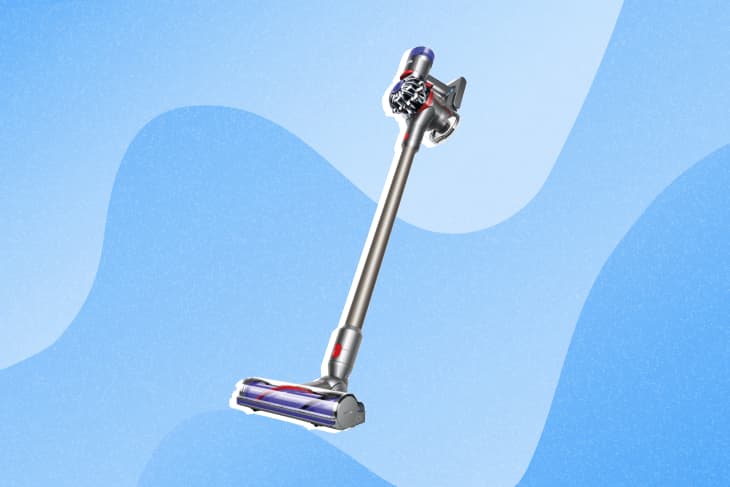 There are few things that can make everyone happy, and having a clean home surely has to be one of them. A reliable vacuum is a major step toward domestic bliss, but if you have limited storage, you might think you have to sacrifice power or suction to find a model that fits your space. Well, leave it to Dyson to prove otherwise! Among their many game-changing vacuums is the Dyson V8 Animal, a cordless, sleek, lightweight stick vacuum that provides everything you need to keep your place clean without sacrificing quality, space, time … or even money! Because right now, Dyson is offering $100 off this little powerhouse, proving it's not only possible to find a vacuum to suit your needs, but it can be affordable as well. I can already tell you're smiling, and I haven't even gotten to the details yet!
Follow Topics for more like this
Follow for more stories like this
At less than six pounds and nearly nine inches wide at the base, this Animal is perfect for small spaces, or honestly for anyone who just doesn't feel like lugging a bulky thing around the house. But don't let the compact size fool you; It packs a punch, with a powerful V8 motor running at 110,000 rpm for that signature Dyson suction, as well as 15 small cyclones that pick up even microscopic dirt. It's also dual-mode, providing a MAX button for those extra-dirty spots that might need special attention. After 40 full fade-free minutes, just charge and store it on the included wall-mounted docking station. There are no messy cords to wind up, and you don't have to figure out how you're going to fit it back in the closet.
The Animal has a certified asthma- and allergy-friendly filtration system, trapping allergens like pet hair and dander and making it easy to get rid of them forever with the no-touch bin. Stop fighting with a bag or giant awkward bin that is bound to spill. Just touch the button to release, empty in the trash, and be on your way. Take it for a spin around your carpets, lift it up to get those cobwebs, or even better, detach the head for a handheld vacuum and get all those hard-to-reach places. The motorized brush bar tackles ground-in dirt, and it only takes one click to put it back on the stick. 
Oh, did I forget to mention all the nifty gadgets? It includes a mini motorhead, a mini soft brush, a combination tool, and a crevice tool. Yes, those same tools you get with a large upright model are included in a more compact size, so you can get in between all those couch cushions or those weird nooks on your stairs. And by the way, they all fit into that same docking station, so you won't lose a thing.
So let's recap: It's compact, cordless, lightweight, powerful, and allergen-friendly, plus it offers the benefits of a handheld with the gadgets of an upright vacuum. Yup, you get all of these bells and whistles and save $100 (for a limited time). Amazing! So whether you have space limitations or simply have no use for a large vacuum, you too can have your own powerful Dyson. Doesn't that make you happy? See, I told you.