Eco-Friendly Paint Brands You May Not Already Know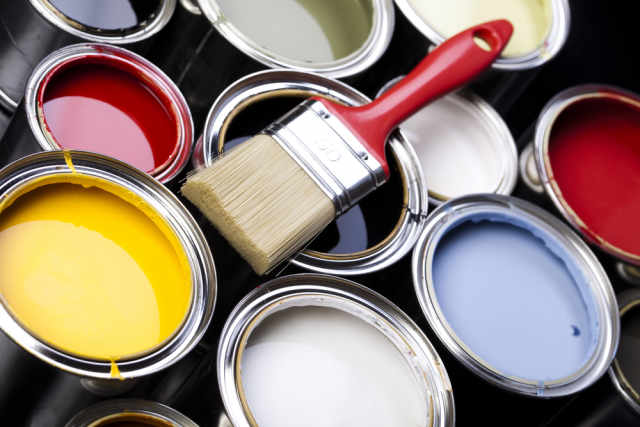 Looking for an alternative to the bigger name brands that offer green, low-VOC paints? Check out this list of smaller companies that are doing great things with paints that are free of harmful chemicals. No carcinogens, no toxins, no mutagens—oh my!
Bio Paints
Using chalk, clays, plant oils and tree resins, Bio Paints brings a line of durable and breathable natural paints. Their collection includes wall paint for interiors and ceilings, as well as varnishes and oils for furniture and floors.
Anna Sova
This toxic-free paint, texture and stucco company produces their paint out of 90% food ingredients. Using milk casein (yogurt), titanium dioxide (powdered dounuts) and food grae emulsifiers and preservatives (chocolates), Anna Sova creates a line of paints that is almost good enough to eat.
Milk Paint
Since 1974, Milk Paint has been producing paint the old-fashioned way. Using environmentally safe practices to make paints that recall civil-war era looks, Milk Paint offers a nice line of 20 historic colors with many more varying shades.
Yolo Colorhouse
This indie paint company is dedicated to creating paint that is better for both the environment and its inhabitants. With the belief that "the world can be more colorful and less volatile," Yolo is dedicated to making beautiful colors in a more sustainable way.
Portola Paints
Using the finest raw materials available, Portola creates eco-friendly paints that honor time-old traditions. Mixing and matching every color by hand, Portola offers paints and glazes in superior finishes that match the requirements of modern architecture.
Bio Shield
This company, with their collection of paints, stains and waxes, uses primarily natural materials like citrus extracts, oils and bee's wax to create products with a mild fragrance for a serene environment and healthier living.
Safecoat
Safecoat creates paint products specifically for people with allergies and chemical sensitivities. By working with today's leading physicians, allergists and environmental medicine specialists, this company has developed healthier paints free of harmful ingredients.
Olivetti Organic Finishes
Started by French-trained painter Olivier Garnier, this brand combines the artist's skilled knowledge of decorative plastering with his concern for creating healthier finishing techniques. Now, Olivetti Organic Finishes offers a line of lime-based plasters and lime washes.
American Pride
This Green Wise certified brand is pround to offer zero VOC and chemical free paints. With over 940 colors, American Pride can also match just about any color from other companies.
Image: Shutterfly