The New iOS Emojis Include a Potted Plant, Gold Mirror, and More Home Goods
We
independently
select these products—if you buy from one of our links, we may earn a commission. All prices were accurate at the time of publishing.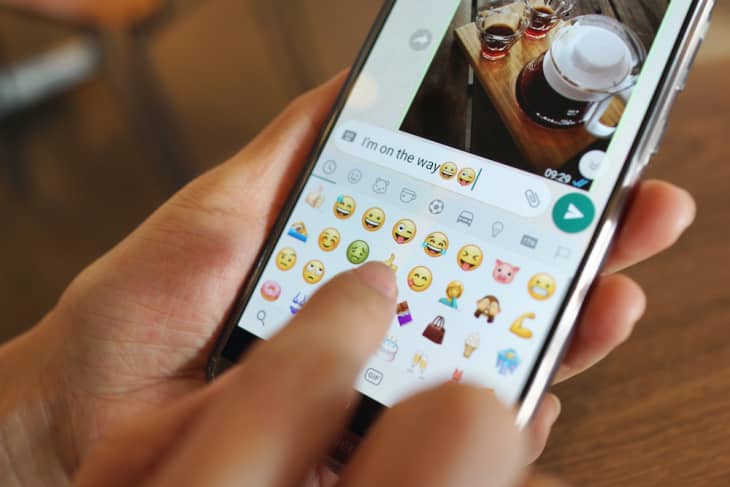 Homebodies, rejoice! Emojipedia recently rolled out new emoji updates for iOS 14.2 and Android 11 products that now include a new and improved potted houseplant, gold frame mirror, sewing needle, and more home good products. Emojipedia first teased the upcoming additions earlier this year, and now, the offerings are finally here. So, go forth and spam your friends and family with emoji-fueled text messages. 
The potted plant emoji for Apple, Google, Samsung, and Twitter feature fun new blooms in clay pots. The Google and Twitter version looks like a fern, while the Apple one sort of evokes a heartleaf philodendron. In any case, a potted plant emoji is a potted plant emoji, and regardless of specific plant type, plant parents will no doubt be using it in every digital conversation from this point forward.
Another notable new addition is the mirror emoji. The Apple, Google, Samsung, and Twitter ones all have gold frames—ones that evoke the French gold mirror trend seen in many homes this year.
Some other home emoji additions include a plunger, screwdriver, window, bucket, carpentry saw, and a mouse trap. One could presume that Emojipedia has astutely taken into account this particularly unprecedented year in its new offerings—one filled with a rise in DIY home projects and houseplant purchases while in quarantine.
Other notable non-home additions include the bubble tea, tamale, transgender flag, raised Black Lives Matter fist, people hugging, and pinched fingers emoji. Browse the full list of new emojis on Emojipedia's blog—and try not to spam your friends and family too much with the new offerings.