Slideshow: Everything in the New Home & Outdoor Collection from Marimekko for Target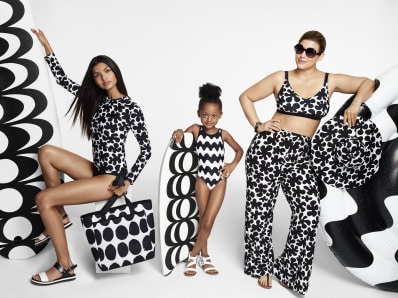 (Image credit: Marimekko)
April 17 is a few short weeks away, and we've got our eyes on everything home from the graphic, bold, and colorful Marimekko for Target collection (118 pieces total!). Check it all out now in our slideshow:
There's the usual suspects: table linens, dinnerware, serveware, poufs, and pillows, but also some fun beach towels (in regular, oversized, and round), play tents, gardening tools, and pool floaties. The editors are particularly loving the deck chairs, hammocks, and bocce set. While the majority of the collection is under $40, the most expensive item, a paddleboard, clocks in at $499.99.
Check out the full Marimekko for Target home & outdoor collection, and tell us your favorites in the comments!