Family-Friendly City Guide: Boston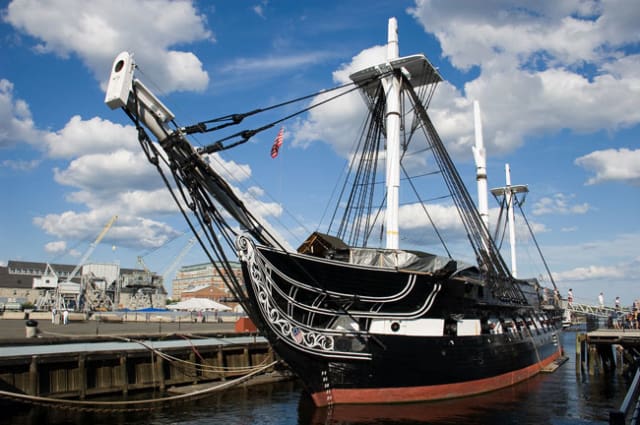 If you're looking for a vacation destination that offers plenty of history, shopping, and parks, Boston is a good bet. There's a lot to do with the family, whether it involves something structured, like following the Freedom Trail through 16 historic sites, or something more freeform, like wandering the North End neighborhood and checking out all the Italian bakeries and gelato shops.
Shopping Adventures
These places all offer unique shopping experiences, from tourist attractions to farmers markets.
The North End
Also known as Boston's "Little Italy," this historic neighborhood is full of winding streets populated with gelato stands, Italian bakeries, and restaurants. We're partial to the canolis at Mike's Pastry Shop.
City Hall and Copley Square Markets
On Mondays and Wednesdays, check out the City Hall Market at 100 Cambridge Street. On Tuesdays and Fridays, go to the Copley Square Market at 139 Saint James Ave. Both markets are open May through November, 11 am to 6 pm.
Quincy Market and Haymarket
Officially called the Faneuil Hall Marketplace, this historic plaza is filled with cafes, shops, and tourist attractions. Just steps away from Faneuil Hall and Quincy Market is Haymarket, an open-air marketplace filled with produce vendors.
Harvard Campus and Coop for Kids
While you're in Boston, make sure to walk the beautiful grounds of the nation's oldest university. While you're there, stop by the Campus Coop Bookstore, where there's a "Coop for Kids" section stacked from floor to ceiling with children's books.
Unique Toy Stores
More than your average kids' store, these shops carry unique and niche items you won't find everywhere else.
Curious George Books and Toys
Located near Harvard Yard, this is the world's only exclusive Curious George store. They have pretty much every Curious George book, toy, or game ever created, along with an extensive collection of other classic children's literature.
Magic Beans
Located in Brookline, this store carries a mix of classic and new toys and furnishings. They have a strong selection of European imports (including brands like Stokke, Scandinavian Child, and BabyBjorn) as well as baby gear, strollers, and nursery furniture.
Black Ink
The epitome of eclectic shopping, they offer a little bit of everything from children's books to TinTin toys, modern pottery to cookbooks, and pet supplies to alternative jewelry. Boston bloggers Wes and Kayla call it "possibly the greatest tiny shop in Boston."
Eureka Puzzles
This niche store in Brookline, Massachusetts has every kind of puzzle, from 1000 different jigsaws to chess sets to Sudoku. They even have a special section for eco-friendly puzzles made from recycled materials.
Learn and Play
These are just a few attractions in Boston, a city packed with historic sites and great museums.
The Freedom Trail
Compact and walkable, Boston seems to have the most historic sites per square foot. Catch 16 of them by following the Freedom Trail, a 2.5-mile red brick line that leads you through places like Paul Revere's House and the site of the Boston Massacre.
USS Constitution and Museum
For kids who love ships, this is a fun stop. It's the world's oldest commissioned warship afloat, and it's open for free guided tours. Aftwerwards, stop by the nearby USS Constitution Museum for more exhibits about naval history.
Children's Museum
This hands-on museum features exhibits focused on science, culture, environmental awareness, health & fitness, and the arts. Make sure to check out the Japanese House and the Recycle Shop.
Franklin Park Zoo
This 72-acre zoo is located in Boston's historic Franklin Park (designed by Frederick Law Olmsted). It's small but doable and there's a petting zoo for children, as well as a train, carousel, and a butterfly garden.
To see all our Boston listings, click here and here.

• Do we have an address or listing wrong? Send us an email and let us know!
• Have we missed your favorite family-friendly Boston spot? Send us an email and ask us to add it to the guide!

Photos: Flickr member Alotor used under Creative Comments license