5 Simple, Affordable Things That Helped Me Get Over My Hatred of Laundry
We independently select these products—if you buy from one of our links, we may earn a commission. All prices were accurate at the time of publishing.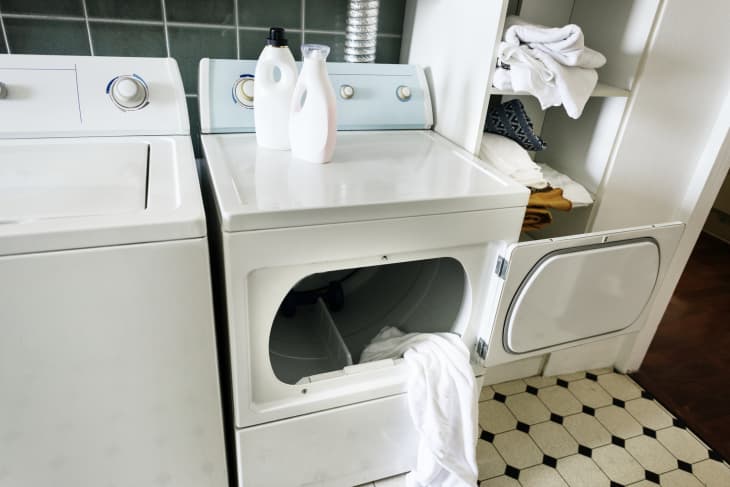 Laundry can be the most exhausting and tedious chore, or it can be your favorite excuse to unwind. I used to be in the former category, but I found a few things that actually make the experience pretty pleasant.
Here are five simple, inexpensive things that changed the way I feel about doing the wash:
Follow Topics for more like this
Follow for more stories like this
I didn't have laundry in my building for two years, and it drove me up the wall. The five flights of stairs and long walk to the laundromat were exhausting, but my trusty laundry backpack always made the trek manageable. I can fit somewhere between 10 and 20 pounds of laundry in the bag, but the straps and weight distribution prevent it from feeling too heavy. The wide drawstring opening makes it easy to pack and the mesh pocket in the front holds any wet clothing that can't go in the dryer. My new apartment has machines in the basement, but I still use the backpack to carry all of my clothing downstairs.
If you haven't heard the news, dryer sheets aren't that great. They can leave a coating that makes towels and sportswear less absorbent, irritates sensitive skin, and hinders the efficiency of your dryer. Dryer balls, on the other hand, are magical. Instead of leaving chemicals on all of your stuff, the wool exterior rubs against the fabric to soften it. The bouncing of the balls helps circulate air throughout to fluff out wrinkles and speed up the drying process. No matter how heavy a load I'm drying, it's dry in a matter of a half hour. I don't care for fragrances but lots of people put a few drops of essential oil on the dryer balls to infuse the clothing with their favorite scent. They're a bit pricier than a box of dryer sheets, but are less wasteful and last for years.
These garment bags will save your mental energy and your clothing. Unlike other bags that have holes that get stretched out over time and catch on clasps or zippers, these are made of a sturdy mesh that keeps its shape. The zippers tuck into little tabs to prevent them from slipping open. I love that there are different sizes so I can use a small one for my boxing wraps and a large one for my favorite jumpsuit. The best part? I haven't lost a single sock since I started washing them in these bags.
The one thing I don't love about my laundry backpack is crushing my freshly dried clothing back in the bag. So I cleared and cleaned out a plastic bin that I was using for storage and now I use it like a laundry basket. Because I have laundry in the building now (woo!) it doesn't feel nearly as laborious to carry the clean clothes back in an open bin. Everything is loosely packed so it's not wrinkling. When I get back, I put the bin on a stool and pick each piece out and fold while I'm sitting in bed listening to a podcast.
Let me get on my nerd podium and tell you about the joys of listening to podcasts while doing the laundry. I used to use laundry day as an excuse to watch TV, but I would always get too distracted and the folding would take three times as long as it needed to. Instead, I can peacefully fold my socks and pair my workout outfits while listening to the next episode of Radiolab. I can focus on the task at hand, but I'm still entertained.
What makes laundry day go easier for you?