4 Things You Need to Know Right Now About Filing Your Taxes Next Year
We independently select these products—if you buy from one of our links, we may earn a commission. All prices were accurate at the time of publishing.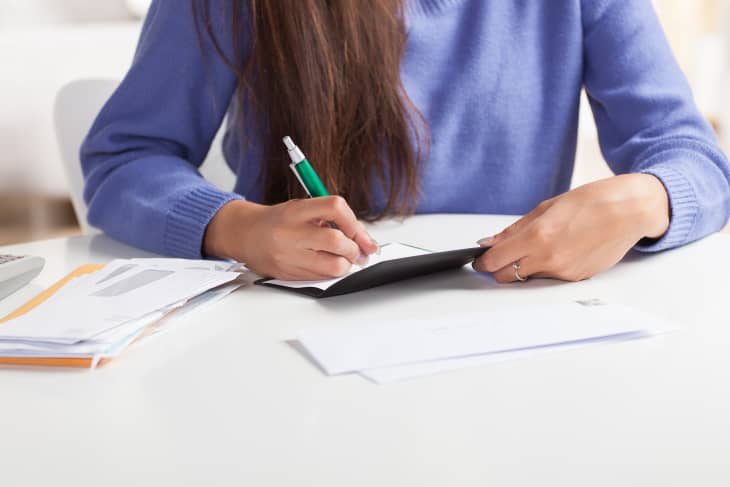 This year has seen many unprecedented financial moments—stimulus checks, record high unemployment claims, and government sponsored programs designed to help small businesses remain afloat, to name a few—so there are bound to be some things American filers find themselves dealing with for the first time in January 2021. This is why many tax experts say that now is the time to start getting your financial ducks in a row. Jackie Perlman, principal tax research analyst with H&R Block's Tax Institute, breaks down what you need to know right now about your 2020 taxes. 
Determine if your tax liability has changed and adjust your W-4 if so
It's no secret that COVID-19 has left many Americans with questions about their finances. "Even ahead of the pandemic, H&R Block found that 73 percent of people aged 18 to 44 felt anxious about their financial futures," Perlman says. That's why she suggests a mid-year check for tax planning. "You can adjust how much tax is withheld for the remainder of 2020 by reviewing, and changing if necessary, the W-4 form you complete with your employer." If you have questions or concerns about how to set up your deductions, use an online calculator (H&R Block has one) to help you decide how to fill out your W-4, and get an idea of expected refund size (or budget for what you may owe).
Make sure you're prepared for your unemployment checks to be taxed
Unfortunately, collecting unemployment doesn't save you from your tax liability—those earnings are still taxable. You should double check whether or not you've chosen to have that money withheld now so you can avoid a surprise tax bill or reduced refund next year. If you didn't opt to have them withheld, start setting some money aside now. 
You'll want to include money to cover the taxes on the additional $600 many Americans receive each week with their unemployment, too. "Depending on your filing status and other income this year, it's a good idea to see if you have a filing requirement (even if you think you don't) and, if so, how the extra unemployment income affects your taxes," Perlman says. "You can have tax withheld from your benefits, or you can make estimated tax payments." If you've returned to work, you can increase your withholding from your job to try and cover what wasn't collected from your unemployment as well.
But remember you won't be taxed on your stimulus check
The good news is that the stimulus check, known as an economic impact payment or "EIP," is not taxable. "It does not affect your adjusted gross, taxable income, or eligibility for other tax benefits, such as the earned income credit," explains Perlman. "While the income tax forms for next year are not yet available, it's assumed taxpayers will only need to reconcile if you are claiming to have received a smaller stimulus payment than you were entitled to." That means if you gave birth, or had a reduction in your qualifying income from 2019 to 2020, you should receive that difference in 2021. 
Save all documents related to grants, loans, and other aid
Historic stimulus payments and re-tooled unemployment benefits aren't the only things we've seen so far this year. The government also created several programs to help small businesses weather the COVID storm. If you took advantage of one of these programs you'll need to pay special attention to their requirements. For example, if you received a PPP loan, you'll need to save documents for everything from payroll records for each employee to your mortgage payments. 
Additionally, Perlman says you should be holding onto the records you submitted with your loan application and anything that supports your certification that the loan was necessary and that you were eligible.
Taking these steps now will save you the extra steps (and scrambling) when you go to file your taxes next year.