Finding a New Home: Architectural Features that Seal the Deal?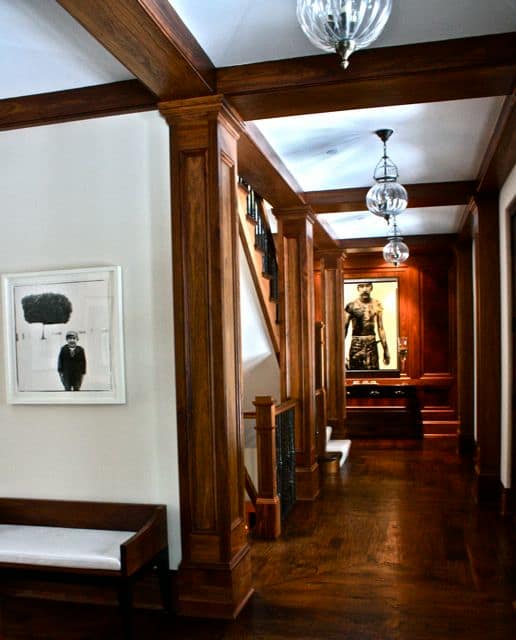 I like to think of myself as fairly open-minded, but when it comes to houses I'm a total ageist. I love the sturdy feeling of older homes...even ones with failing plaster and weak plumbing, to which my loving husband will attest. Solid doors, arched doorways, real wood floors, and wide baseboards— they seal the deal.
I grew up in older homes, all of which gave off that sturdy feeling. Without being particularly fancy, they all had solid parts that were built to last. Sure the floorboards creaked and the faucets sputtered, but they had solid banisters that you could actually slide down, large windows, and glass knobs that actually stayed attached to the door handle. College years spent in cheaply made dorms and apartments built in the 70s and 80s were shock to my system.
So naturally, when it came time to search for my homes, I sought out that old, well-built feeling, which I insisted to my husband was "character." However, as a newlywed couple in our twenties, our options of old homes were limited, and now that we're settled in my husband likes to joke about the "cost of character." I got my plaster walls, my arched doorways, my fireplace, and my beloved baseboards, but our plumber knows our address by heart, we have a kitchen that gets crowded with two people, and we've spent more than a small fortune on energy-efficiency updates too.
And so, huge windows? Open floor plan? Polished Concrete floors? What architectural features seal the deal for you?

Images: 1:Leah Moss for Apartment Therapy: DC, Allison & Steve's Bethesda Masterpiece, 2: Leah Moss for Apartment Therapy: DC, Catrin & Chris's New Traditional in Woodley Park