Finding Your Dream Home(Without Losing Touch With Reality)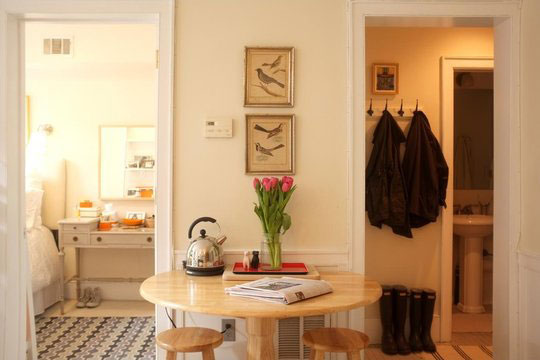 This year's Small/Cool 2012 contest, brought to you by our friends at Apartment Guide, has been one of our best ever, with enough gorgeous, inventive and space-efficient entries to keep us
Helping people navigate these tradeoffs and calculations is one of the things Apartment Guide does best. As one of the most comprehensive apartment search sites on the Internet, they allow consumers to
find an apartment by geography, price or amenity
, so every apartment hunter can find the home of his or her dreams.
What is your top priority in choosing a home?
Take our survey below
and then head over to Apartment Guide for their tips on how to
think big about your next home
. With so many variables, finding an apartment can be a daunting task. That's why Apartment Guide is a great resource for every step of the hunt. Whether you're living, looking or moving, Apartment Guide will help point you in the right direction. From photos to floor plans and features to tips, they'll help you find the perfect apartment.
Connect with
Apartment Guide
!
Like Apartment Guide on Facebook
Follow Apartment Guide on Twitter
Follow Apartment Guide on Pinterest
Image:
Bennett and Ryan's Lovely Light
.