Finland, the Happiest Country on Earth, Is Sharing Tips for Happiness in a Free Online Series
We
independently
select these products—if you buy from one of our links, we may earn a commission. All prices were accurate at the time of publishing.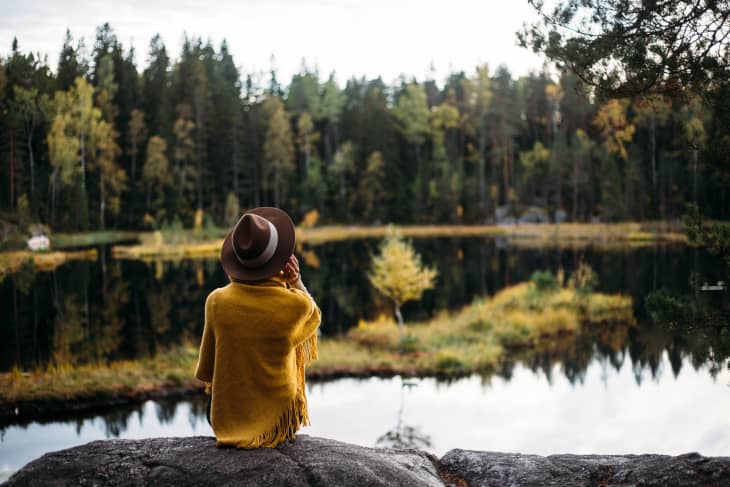 Finland is known as one of the happiest places on earth. For the past three years (including this year, in the middle of a pandemic), it has been ranked number-one on the United Nations' World Happiness Report. What's their secret? In a new online series, Finns will tell you themselves.
The new program is an extension of an in-person program that began in 2019. Called Rent A Finn, it paired tourists with locals "so that they could learn the key to Finnish happiness directly from the source," according to Lonely Planet. In light of the pandemic, the program has adapted and is now called Rent A Finn Goes Virtual.
The online happiness class is a series of five livestreams (two have already aired, but you can still watch them here). Each one is led by one or two Finnish locals, who will talk about happiness through the lens of a specific theme (like staying active, for example).
"Being happy has a lot to do with our daily habits: a short walk in the forest, going ice swimming or tasting something fresh from nature," reads the Rent A Finn website. "All of these things add a sense of calm and happiness to everyday life – something we all need right now!
"To help during these trying times, we wanted to share some of our tips on how to become happy like a Finn no matter where you are physically."