5 Things I Had to Google the First Month of Being a Homeowner
We independently select these products—if you buy from one of our links, we may earn a commission. All prices were accurate at the time of publishing.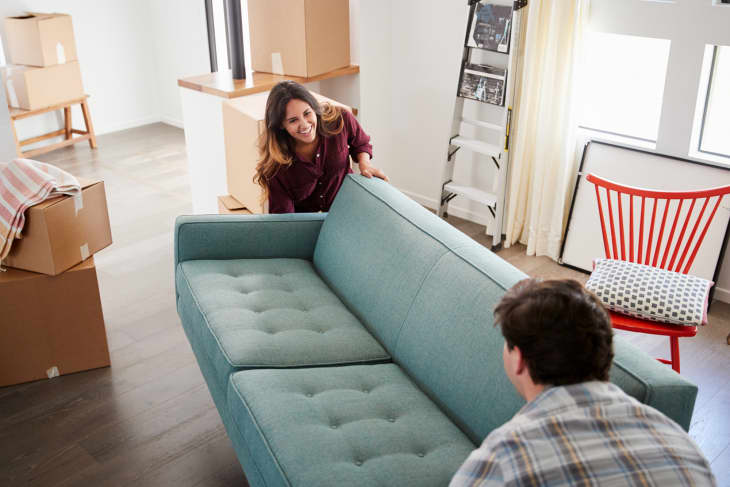 Growing up, I can't stay that buying a house was something I dreamed about. I never really pictured my adult life that way. I was more concerned with my dream job and being a mom. I didn't know it then, but owning a home would come to be one of the most empowering feelings I have ever experienced. The journey of house hunting, the excitement of an accepted offer, the diligence needed to secure a mortgage, and the overall accomplished feeling of having those keys in hand—knowing my hard work made all of that happen? That was definitely a "Heck yes!" event in my life. 
Once I settled into my not-so-new home, I was definitely smacked in the face with reality on more than one occasion. The list of things to know as a homeowner is endless, so don't stress if you're in the same boat. There were more than a few things I had to Google in my first month as a homeowner. Ahead, find the five major things I found myself searching, so you can be in the know before making your big purchase.
How often should my septic, HVAC, and boiler be checked?
When my husband and I bought our house, it was empty for six months before we moved in. Since the previous owner had passed away, getting records on service dates and agreements was basically a scavenger hunt around the garage. Researching how often these systems need to be serviced was one of the first things we did.
One of the first things our real estate agent and attorney told us to do was change our door locks. You never who has a copy of your house key from past owners. Changing it gives you peace of mind as well. Knowing how to change it? Well, that was something we had to look up.
I don't know about you, but I would prefer a fresh seat for my hiney if I'm going to be living in my very own house. We chose to change our entire toilet instead of just the toilet seat because the existing toilets were so tiny. (I guess people in the 1930's were smaller?) If you also have questions about how to do this, Lowe's was able to clear things up.
How much should heating oil cost?
Living in the Northeast means two things: Cold winters and cranking the heat. Our house uses oil for all things heating-related. The first time we needed to fill up our tank, we were clueless as to what a good price for heating oil was (FYI, it's not always the same as gas station prices). According to the U.S. Energy Information Administration, it's currently $2.91 per gallon.
How to install smoke detectors
Our house was built in 1932. It had four owners prior to us moving in. I know regulations have changed since then, but our house was definitely skimping on the number of smoke detectors required for safety reasons. One of the first things we did was research how many we should have, the best locations for them, which ones to buy, and the correct way to install them. What's the point of spending all this money on a house if you don't have any safety nets in place? The National Fire Protection Association has all the answers to your fire safety questions. 
If you're looking for more helpful tips on the things you wish you knew about homeownership, Lifestyle Director Taryn Williford shared the lessons she learned from her first year of owning a home here.