4 Mistakes First-Time Investors Wish They Hadn't Made When Investing in the Stock Market
We independently select these products—if you buy from one of our links, we may earn a commission. All prices were accurate at the time of publishing.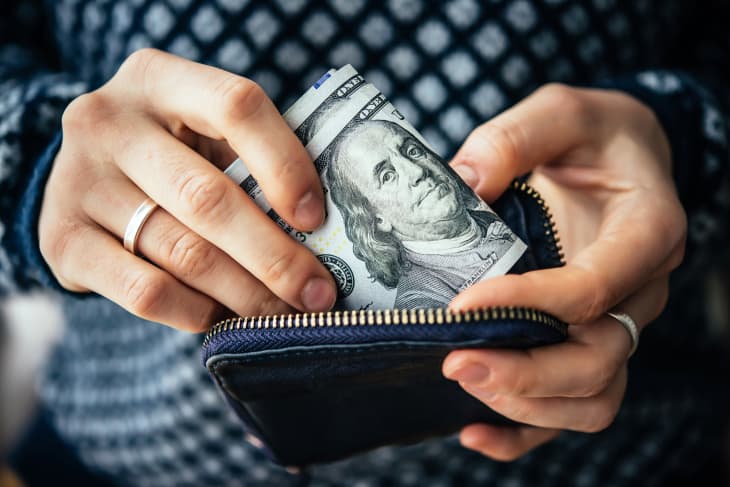 I recently did a very unscientific poll of friends and family about investing in the stock market, and the results revealed an interesting discovery: A notable portion of the people in my life opened their very first taxable investment account at some point during the Coronavirus pandemic. 
The findings from my poll align with a FINRA Investor Education Foundation and NORC at the University of Chicago survey that was conducted during the fall of 2020. This survey found that 66 percent of respondents who opened a new brokerage account in 2020 were new investors who had never owned a taxable investment account before.
While they're not traditional "experts," first-time investors offer a unique perspective on how to navigate the stock market — particularly when it comes to what not to do when you're an investing beginner. Here are the mistakes newbie investors wish they hadn't made before they made their first investment in the stock market.
Mistake #1: Beginning Without Doing Enough Research
The world of investing can be overwhelming, especially if you're not really motivated to learn about the stock market or if you consider your financial IQ to be low. Not only is there so much to learn — from investment lingo to taxes on stocks — it's also hard to figure out who the real experts are in the industry. But research is key to your success as an investor.
Jeanette Morelan, who started investing after buying her first home earlier this year, suggests finding a community that you can turn to with questions. "Factora and Ellevest have been huge for me. Both organizations are helping women to build wealth in spaces where they have historically been excluded, like the stock market. After going through a course with Factora, I opened an account through Ellevest, as well as Ally Invest, and have been contributing semi-regularly since then," she says.
While education is key, there's a caveat: "Don't wait to feel like you know everything before starting … learn, invest, keep learning, keep investing. You don't need to have $1,000 to begin. Start with a little, just so you can get a feel for the process and tools. It'll help you get confident without feeling like you're risking a lot," says Isabel Duarte, who started learning about the stock market from "finfluencers" on TikTok early in the pandemic.
Mistake #2: Focusing on the Short-Term
When you're invested in the stock market, you'll see highs and lows in both the overall market and your individual investments. Stock markets are volatile, so it's crucial that you stay focused on the long-term. "One of the biggest things I've learned is that the stock market is a long game — and making consistent investments over years is really what builds wealth," says Morelan. 
This means that instead of getting spooked by warnings of a stock market crash or news headlines that say we're headed for a recession, try to ignore the short-term fluctuations. Morelan's advice? Just don't check your investment accounts all that often. "I think it causes more anxiety than it's worth! The communities I'm part of have reminded me to not panic and be consistent," she says.
Mistake #3: Not Starting Sooner
When it comes to investing, the earlier you start the better. The idea is, the longer you have an investment portfolio, the better you can wait out a recession or a slow market. Also, since the stock market as a whole has returned an average of 10 percent per year over the last 50 years, the sooner you put money in, the longer it'll have to grow before you start drawing on it. (That's why some parents open investment accounts and set up automatic monthly contributions for their newborns.)
But if you started investing later in life or haven't started yet, you're definitely not alone. "I started following Tori Dunlap on TikTok during the pandemic, and she really inspired me to start thinking about my finances. I was 41 at that point, so I had been earning for a long time … but I wish I would have started earlier," says Duarte. 
Even though earlier is better, it's never too late to start. "It's all just about keeping my eye on the prize. I invest regularly and steadily and let dollar cost averaging do its thing. I feel confident that the strategy I chose will hold its value in the long run," says Duarte. Just remember, a strong investment strategy can help you meet your financial goals no matter when you started investing.
Mistake #4: Not Trying New Technology 
A quick search on the App Store or Google Play Store will give you hundreds of different investing apps to pick from. But in a sea of options, how do you find the one that's right for you? Sometimes you don't.
"I would have liked to understand the different platforms out there [before I started investing]. I invest with my bank, and the dashboard is a bit hard to navigate — it can feel overwhelming and hard to read. Apps like Wealthsimple and Robinhood have better features and seem like they're easier to navigate and understand," says Amanda, a 29-year-old small business owner who got into investing after learning about it from her brother.
Although Amanda points out some benefits to investing with her bank, like easy transfers, the referral discounts that most apps offer, as well as research features and insights built right into the app are some of the benefits she wishes she had access to through her bank's platform.