You Have to See This Mom's Fixer Upper Inspired Dollhouse Renovation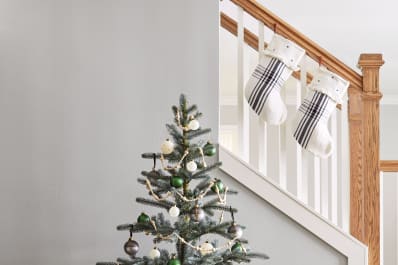 (Image credit: Target)
It all started when Kwandaa Roberts bought her 3-year-old daughter a dollhouse. The Philadelphia OBGYN wasn't crazy about the cramped, pink-and-white version available to her little girl. That's when she decided to take it into her own hands, and built a mini version of a Chip and Joanna Gaines reno.
"The dollhouse was a way for me to have a creative outlet for designing that didn't involve me redecorating my house every six months," Roberts explained in an interview with wistv.com.
Roberts chronicles her mini-renovation on her Instagram page, @tinyhousecalls.
"I loved the little Hearth and Hand Dollhouse by @joannagaines and @chipgaines so much, I gave it a modern farmhouse makeover," Roberts writes, followed with a series of photos of her intricate creations, each one filled with the trademark elements you'd spot on a Fixer UpperBingo card. (Read: plenty of shiplap, a copper tub, and wood-beamed ceilings.)
Here's the before:
And here's the after:
It seems the dollhouses are a bit more for mother than daughter now, however: Roberts told KXXV, a station in Texas, that her walk-in closet has been taken over by dollhouses, three of which she bought since Christmas and now plans on renovating.