The Home Maintenance Issue That You Really Shouldn't Ignore, According to Real Estate Pros
We independently select these products—if you buy from one of our links, we may earn a commission. All prices were accurate at the time of publishing.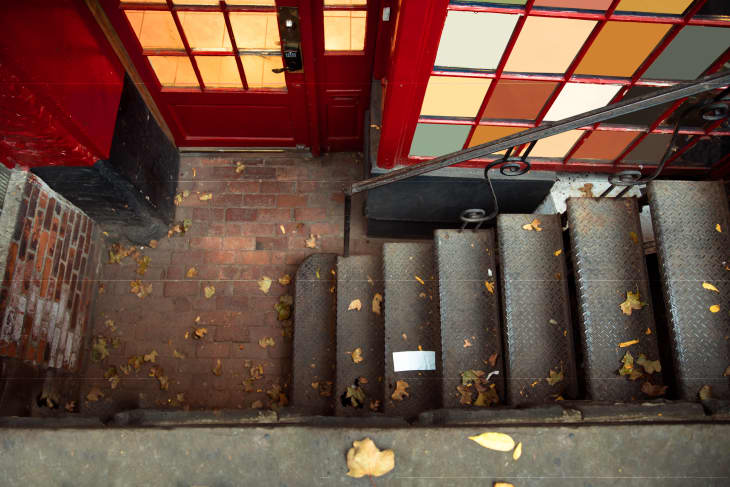 Homes need work over time. Yet sometimes to avoid shelling out extra cash, homeowners may feel inclined to ignore their home's repair warning signs. If this sounds like you, try to remember that an early diagnosis and fix will likely save you money in the long run — especially when dealing with the one maintenance issue that can never wait. According to real estate pros, you should never ignore foundation repair.
A foundation is the most important part of a house. If it's not in good condition, other elements of the building will start to have problems, which will increase your troubles and your repair bills. The good news is that regular foundation care is doable, but it can get really expensive when the damage has deepened. To ensure quality results, you just have to choose the right professionals, because an inexperienced contractor (or the idea that you can repair it with a DIY job) can have serious consequences. 
How do you know when a foundation needs some TLC?
Issues in the foundation put the structural integrity of a home at risk. That's why it's important to keep an eye out for early warning signs. "The most common indicators of foundation issues are cracks in walls, above windows and doors, and sizable cracks anywhere in the structure," says Bree Hughes, a Realtor in Orange County, California. 
Other signs that can get worse over time and may indicate foundation-related problems are door sticking, pest infestations, decreased energy efficiency, mold problems, and plumbing cracks. "Also, if the floor is uneven and you feel a 'drop,' that can potentially be an indication of a foundation issue," Hughes says.
Not only your home will be affected by delaying proper maintenance, but these foundation problems will also often affect a homeowner's quality of life, generating "stress from residents that are worried about the state of the building," says Ilan Benyes, a real estate advisor in Miami. 
How can you prevent foundation damage?
To keep your home in optimal condition, it's recommended that you contact professional foundation contractors or structural engineers to assess and repair the damage. The help of an inspection is essential, too, especially when you're bidding on a home. "I always recommend a general inspection first — think of it as your general practitioner doctor," Hughes says. "Then, if there are signs of foundation issues, we follow up with a geological inspection or foundation repair expert."
As foundation problems increase, a home loses value. (Foundation damage is one of the most feared problems by buyers.) "If you are buying a single family or multifamily that's less than four units, you should definitely include [the foundation] in the inspection as soon as the offer is accepted," Benyes notes when it comes to best practices in the real estate market. "If you are buying in a building make sure the building has passed the 40-year inspection." 
Thinking you can save yourself a step by skipping the inspection can be counterproductive. Not only are foundation inspections essential, but it's also critical to have a specialist handle it, Hughes emphasizes. "It is important to have an objective inspection conducted by a licensed professional. Realtors are not inspectors — neither are dads, moms, or friends."