France Has a Wine Theme Park Because Dreams Do Come True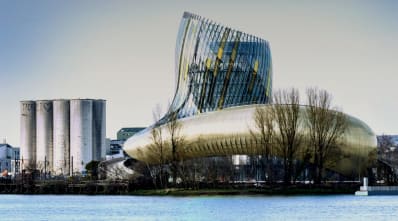 (Image credit: La Cité du Vin)
France is turning wishes into reality with a wine-themed amusement park. La Cité du Vin opens on June 1.
Located in Bordeaux on the bank of the Garonne River, the park has been seven years in the making. It's the Epcot Center of wine: you can take a simulated boat journey of a wine merchant's trip around the world, participate in expert tastings, and buy wine from over 80 countries.
Even the architecture is wine-inspired: the building represents the swirling of wine in a glass, the tangled vines.