This Historic Town In Italy Wants to Give You a Free Home in Exchange for Moving There
We
independently
select these products—if you buy from one of our links, we may earn a commission. All prices were accurate at the time of publishing.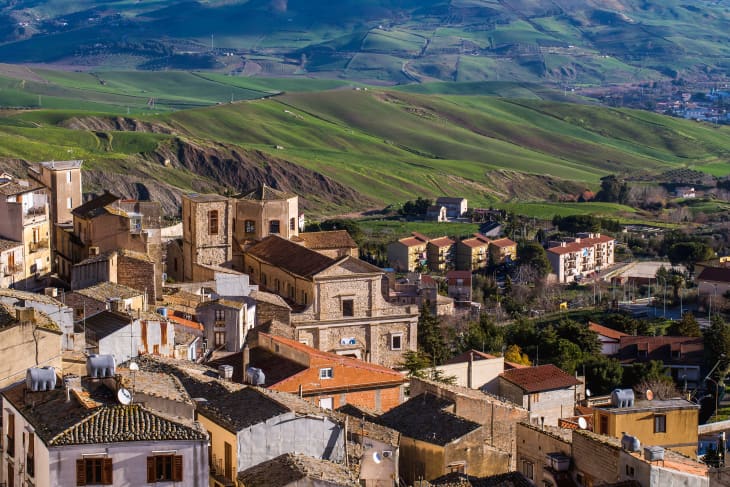 At this point, homes being given away under one contingency or another isn't incredibly uncommon. Do a quick search and you'll find all kinds of housing situations offered for very little or free under varying circumstances around the world. The offers are often enticing and worthy of a daydream, but they're also usually just for one lucky winner. But in the case of the deal in the town of Cammarata, Italy, there are nearly 100 buildings up for grabs.
Over the last few years, Mayor Vincenzo Giambrone managed to convince the owners of dilapidated buildings all over Cammarata to give them to the city government. Now the mayor hopes to fill these buildings with newcomers who have intentions to restore their respective buildings.
"The owners are oblivious to the damage they cause when they ditch their homes and refuse to restyle their ancient dwellings. It leaves a deep scar on the townscape with the risk of dangerous collapses," the major told CNN Travel. "Now new buyers can finally step in to secure these crumbly walls and revive the historical area."
Not only is it a smart move for getting the city in good aesthetic shape creatively, but it will help grow the town, too. In fact, part of the offer plainly states that young families will take priority. All of the winners will have to present a three-year restoration plan and timeline as well as pay a deposit of $4,300. But that's it. And once the restoration is complete, the deposit will be returned.
So, what are you waiting for? Head to the town's website for more details and throw your hat in the ring.