This Company Will Pay You to Watch "Friends"
We independently select these products—if you buy from one of our links, we may earn a commission. All prices were accurate at the time of publishing.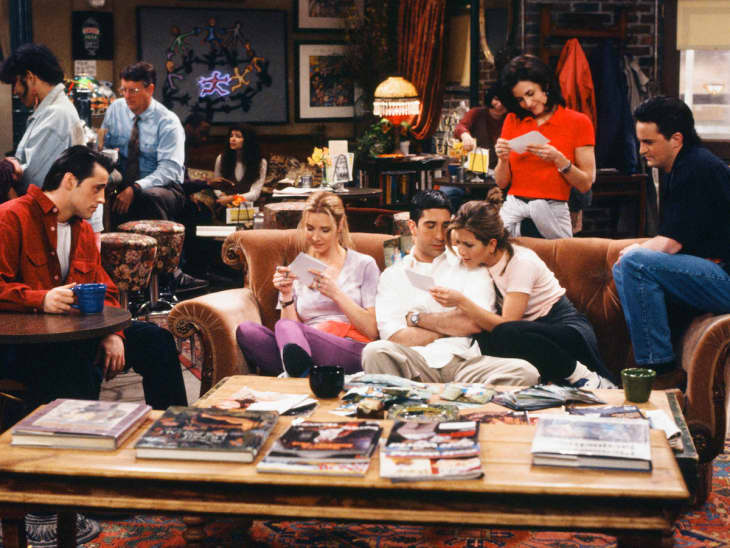 It hasn't been your day, your week, your month, or even your year? A one-of-a-kind job opportunity is here for you.
Follow Topics for more like this
Follow for more stories like this
Best Value Schools, a college and university ranking website, is in search of five candidates who will watch the first five seasons of "Friends" and get paid $1,000 for their effort. 
The job requirements are simple. Other than being a fan of the iconic '90s sitcom, applicants should have a "lively, outgoing" social media presence to document their experience. After the 121-episode binge (watching the seasons six to 10 is optional), the chosen candidates will then rank their favorite episodes online.
Other perks and benefits include: receiving "Friends" items such as a mug, a t-shirt, a fleece blanket, a tumbler, as well as getting a $100 DoorDash gift card and the show's complete Blu-ray collection. 
According to Best Value Schools, they came up with the promotion to cheer up those who can relate to the "Friends" theme song during these trying times. 
"No one told you life was going to be this way. Maybe your job's a joke and you're broke. You can't meet anyone new, so your love life's D.O.A.," the company wrote. "Here at BestValueSchools.org, we believe that we need to be there for each other when the rain starts to pour."
You can head on over to their website to see the complete contest rules and the application form. You have until March 31, 2021 to join.