Zane's Robot-Inspired RoomFrom Ohdeedoh: home.design.children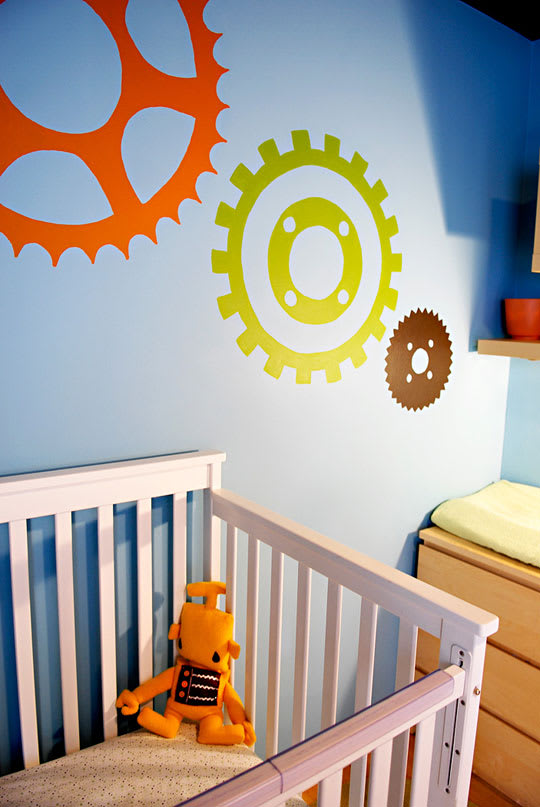 It all started with a robot painting and then these parents decided, "Hey, let's design a nursery around this." See how it turned out.
There's lots more interesting thing to be found on Ohdeedoh. See a few of our favorites from the past week...
&bull Spotted at ICFF: These Hans Christian Andersen-inspired lanterns embody the magic of warm summer nights.
&bull This Berlin kindergarten was designed in collaboration with its young students and inspired by Pippi Longstocking's Taka-Tuka-Land.
&bull Looking for a baby shower gift for your expectant modernist friends? Charley Harper's ABC board book to the rescue.