Amazon Shoppers Are in Love With This Stylish Mini Brush and Dustpan Set (It Has More Than 2,500 5-Star Ratings!)
We
independently
select these products—if you buy from one of our links, we may earn a commission. All prices were accurate at the time of publishing.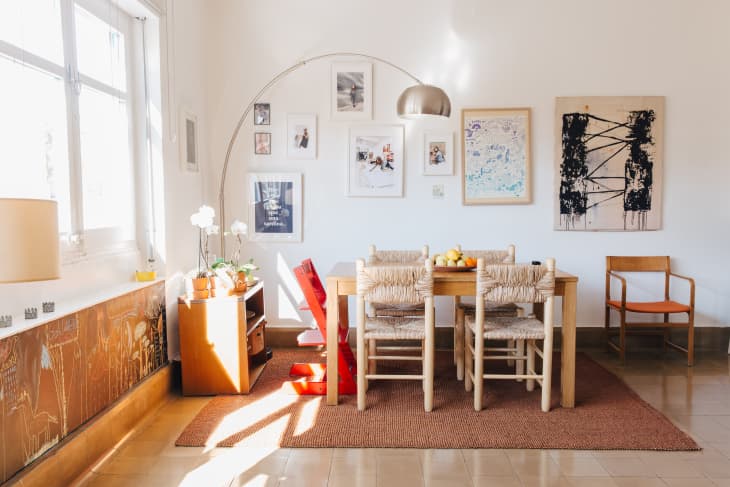 We've long been coveting the endlessly functional and versatile lines of cleaning and household supplies Full Circle puts out. The brand has a focus on eco-conscious manufacturing and materials, with plenty of sustainable bamboo handles on their cleaning tools, recycled plastic parts, and even a new line of cleaning supplies that are top-to-bottom compostable (I'm obsessed). Their products also emphasize non-toxic ingredients, so they're safe to use around kids, pets, in the kitchen — really anywhere. And to top it all off, they're all modern and stylish in design, so you won't be embarrassed if your guests spot your cleaning tools out in the open. 
Amazon reviewers have a particular fondness for this (frankly adorable) Full Circle Mini Dustpan Set, which, at under $12, is an absolute household necessity. Unlike many mini dustpans, this set is actually attractive, so you can hang it on the kitchen wall where it will be in easy reach when it's time to tackle little cooking messes. Sweeping up crumbs after cutting a loaf of bread? Tidying up under your kid's high chair after a messy lunch? Dusting up some debris under the cabinet or in a tough-to-reach crack? Yes, yes, and yes — it's the ultimate tool. 
The 7×7-inch size makes it super compact and lightweight, whether you're stashing it under the sink or hanging it on a hook. Customers love the earth-friendly combo of this little cleaning wonder's bamboo handle, recycled plastic dustpan, and non-toxic materials, plus its sustainable, low-energy production model.
Amazon customers' enthusiastic five-star reviews are convincing, to say the least! "It's very cute, very handy, and doesn't look bad hanging in the kitchen," one reviewer writes. "It has a modern look to it. I keep it hanging on my backsplash for when I chop vegetables and all those little particles of celery leaves, cabbage and broccoli stick to the counter when you're trying to clean them up. This does a great job of it and it's great for breadcrumbs and such too."
Says another happy customer, "Nobody puts this baby in a broom closet; it seems silly but it feels like a mini work of art, a modern sculpture-esque tool as it stands upright on its own, sans pedestal," reads another review. "And it works even better than it looks! Imagine, a dustpan that actually catches every sweep and holds it."
And if you're all set on dustpans right now, Full Circle's makes a great gift for loved ones of all ages. "I got the tiny team mini dustpan for my daughter, who at 1.5 years started to want to me help clean around the house. There are kids' play sets out there, but why not get a stylish-looking actual dustpan for her? Also, the round handle works better for a more flexible grip for tiny, uncoordinated children's hands. I like it so much I might get the big one for myself next time I replace my own set."
If these glowing reviews don't convince you, the totally reasonable under-$12 price tag and compact size will. Add to cart now, and you can thank us later.