4 Truly Dumb (But Also Kind of Brilliant) Decorating Ideas
We
independently
select these products—if you buy from one of our links, we may earn a commission. All prices were accurate at the time of publishing.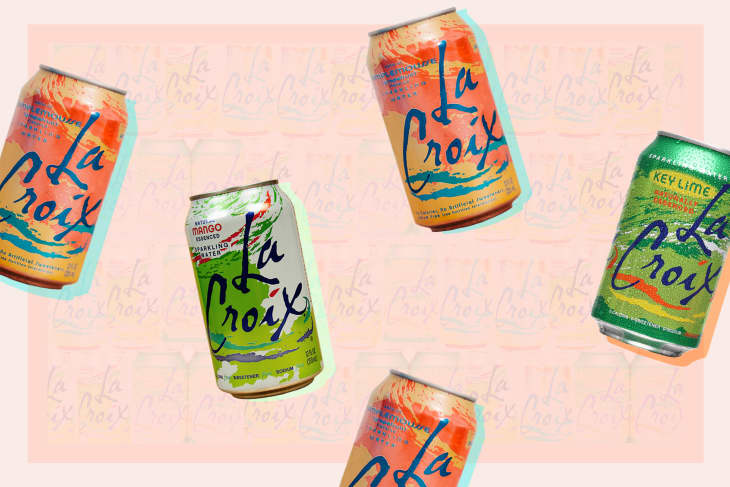 Quick—take a look at the date. Today is April Fool's Day, and though the holiday is usually for pranks and practical jokes, this year feels a little different than others (can't imagine why!). I don't love the idea of fooling other people in a time when we're all trying to muddle through fears and uncertainty, but I do like the idea of making yourself laugh. Especially if it's a stupid, much-needed, cathartic laugh. No, laughter won't flatten the curve or cure a virus or make everything better. But when you're staying home, day in, day out, with no end in sight, things can feel monotonous fast; relentless monotony can quickly lead to boredom, despair, or depression. Having small things to work on or look forward to certainly helps break up the monotony for me—and if they're kinda funny and silly, all the better.
With that in mind, I (with the help of the very funny and creative Apartment Therapy staff) devised a few easy, funny decor projects you can do with things you already own—and even if you don't actually do them, just laughing at the idea of them is maybe even better.
Turn a "laugh" sign into an "ugh" sign
Live, laugh, love? In this economy? Listen, I am not too proud to admit that I am the owner of a "laugh" sign, and it sits prominently on one of my bookshelves. But right now, I'd much rather it express how I truly feel. If you have a lone reminder to "laugh" sitting around your house, try this: cut or break the sign in half so it just says "ugh". If you don't want to permanently destroy your decor, cover up the first two letters with washi or duct tape. Just slap it right on the L and the A and watch your word art become much more relatable.
Make a temporary wall of La Croix cans
Found yourself drinking an exorbitant amount of La Croix recently? Me too, you're not special. But if you've got a lot of empty cans of essence-flavored sparkling water lying around, you can save yourself a trip to the recycling bin and do something else with them. Stack 'em up, glue 'em together, and construct a wall to seal off an open-concept floor plan. If you're not in need of separating out your space, use them to create an incredibly on-trend Instagram or Zoom backdrop. Take selfies in front of it, sit in front of it for video meetings, and feel like an incredibly well-hydrated icon.
Aka, a puzzle rug. If you've been doing a lot of jigsaw puzzles lately, join the club. If you want something to do with those puzzles after you complete them instead of shoving them back in the box, also join the club. Treat your puzzles like you would a rug—layer them on top of each other, place coordinating ones side by side, use a 1,000 piecer as a cute little area rug. Will they be comfortable to walk on? Probably not. Will they dissolve and disintegrate if you accidentally spill something on them? Absolutely. But it's… something! You can't say I didn't try to give you an idea!
Got some spare paint hanging around and something (a wall, a chair, a canvas, the list goes on) you want to paint? Crack that can open, paint away, and… sit back and take in the show (make sure a window is open or that there is proper ventilation so you don't inhale too many fumes, of course). Want to spread the wealth? Do an Instagram Live of the paint drying. Watch the views trickle in. Profit. You can thank me later.