Winter Is Here, And Finland Has a Game Of Thrones Themed Ice Hotel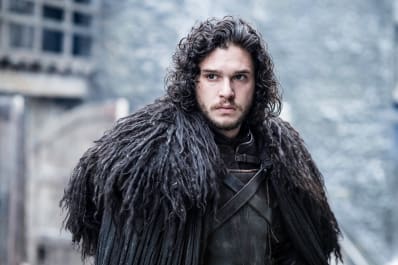 (Image credit: HBO)
If you want to get a taste of what life is like in the North, then get yourself to Finland, where a Game of Thrones themed ice hotel has just opened.
Lapland Hotels SnowVillage collaborated with HBO Nordic to create the 24 room accommodations—ten of which are suites—which is located beyond the Arctic Circle, an hour and a half flight from Helsinki.
SnowVillage is rebuilt every year, but the Game of Thrones collab is new this season, and features ice sculptures by artists from Russia, Ukraine, Poland, and Latvia, according to Condé Nast Traveler.
Some of the spectacular sights include the Braavosi Hall of Faces, an ice throne guarded by an ice The Mountain, and—the stuff of nightmares—a white walker with glowing blue eyes hovering over a bed. Oh, and there's a dragon at check-in.
And if you'd rather not sleep in a hotel that's 23 degrees F on the inside, you can still visit. "You don't necessarily need to stay overnight to enjoy the village," Jari Porri, the destination manager of Lapland Hotels SnowVillage, told CN Traveler. "There are plenty of activities here for visitors including an ice sculpture workshop, reindeer rides, as well as husky and snowmobile safaris."
Get a peek into how it was made in the clip below: