Stuck On Your Couch with Wanderlust? You Can Make $1,000 by Watching "Eat, Pray, Love" and Other Travel Films
We
independently
select these products—if you buy from one of our links, we may earn a commission. All prices were accurate at the time of publishing.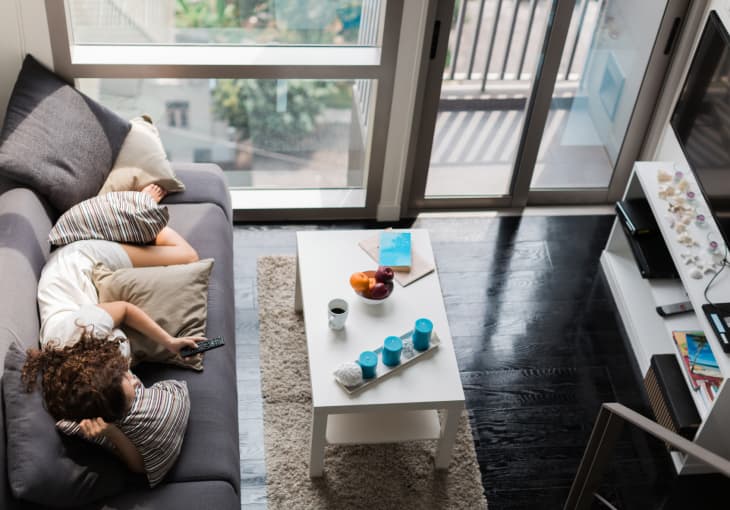 Travel site Upgraded Points is looking to hire someone who wants to see the world by being a couch potato, offering a fun time and $1,000 as compensation. The role involves spending a month binge-watching nine movies that are "set in inspiring places" or tell "the story of a journey," according to the application page.
If you're chosen for the job, "Eat, Pray, Love," "Under the Tuscan Sun," "Out of Africa," "Raiders of the Lost Ark," "National Lampoon's Vacation," "Catch Me If You Can," "Midnight in Paris," "The Italian Job," (2003 remake), and "Murder on the Orient Express" (2017 version) are the movies on your must-watch lineup. Other duties include taking notes and documenting your experience on Facebook and Twitter.
The ideal applicant should have a "true love of travel and exploration," "a love for all things cinema," and "attention to detail… to identify the best locations where the movie is set." You should also be a US citizen and at least 18 years old.
In addition to the $1,000, the company will also send the lucky winner an Amazon gift card to rent the aforementioned movies.
If you're interested, head on over to their website and fill out an "enthusiasm for travel" questionnaire, which asks about your post-pandemic travel plans, your most memorable vacation, and your favorite journey film.
The deadline for applications ends December 4, 2020. Better get your bags (of chips) ready!