Get Ready, Get Set, GO: The Cure Begins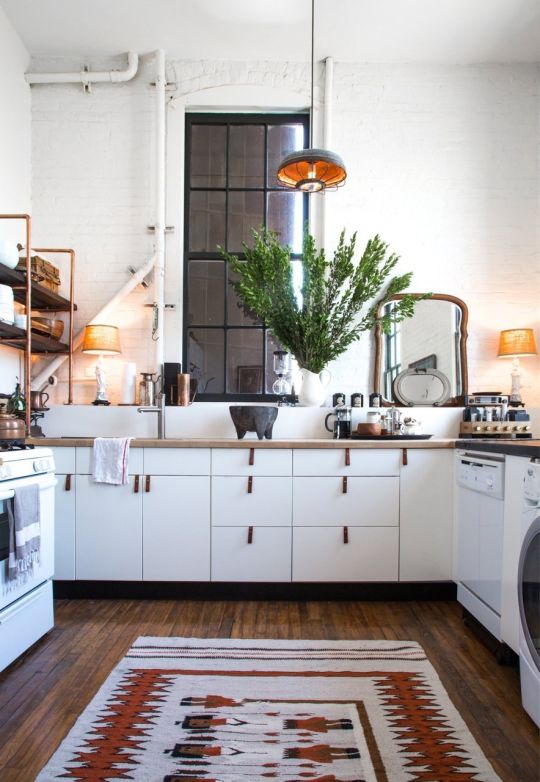 Happy 2016! It's the start of a new year, and even though I know it's simply another day on the calendar, I can't deny that it really is motivating. It's the perfect excuse to kickstart the process of getting our homes (and, at the risk of sounding overly dramatic, our lives) back in order. And, while it's definitely an investment of effort, it isn't overwhelming. The Cure isn't about doing without or totally reinventing the wheel; it's a simple series of assignments that encourage course correction. By taking the time this month to work through them, you are setting yourself up for success in the year ahead. It works, so, let's dive in and get back on track.
It's Not Too Late to Join The January Cure:
Your First Weekend's Assignments:
Start off with a reward. Buy a bunch of flowers.
Yes, it's a little indulgent and you might be tempted to skip right over this part of the assignment, but you shouldn't. It matters. You deserve it. Your home deserves it. This small (affordable!) gift to your home, a simple, healthy, little luxury, is a very important part of the Cure. Here's why: the flowers are a visual reminder and manifestation of your renewed commitment to care for your home.
In the Eight Step Home Cure, Maxwell wrote: As simple as it sounds, the act of buying flowers for your apartment holds great significance and will heal your home on many levels. Make it a priority to pick up flowers today if possible, so you can enjoy them all weekend (and week!) long.
(Note: During previous Cures, some participants opted for a house plant or a bowl of fresh fruit to enjoy during the week instead - whatever works for you in the spirit of giving this type of a small, healthy gift to your home is 100% fine.)
And then, do some hard work. Vacuum the rugs and clean ALL the floors.
Those of you who have done the Cure before know that this is where we always begin. It is a BIG job (I'm going to be real, maybe even the biggest job of the whole month) but there is a reason to start here. It is because it truly makes a major difference in not only how your home looks but how it feels and, honestly, how clean it really is. You can't fake it, you just have to dig in and do it. So, make the most of the first weekend of the Cure and get this done right. You have three days to make it happen and you'll be proud and feel great when you are through.
But that's not the only benefit. Doing this task will connect you with your home in a way that will help make the rest of the Cure more successful. As Maxwell stated in the book, When you embark on renewing your home, it is important that you break the ice and get to know it intimately. The best way to do this is to clean it. It will force you to deal with each room and point you toward really seeing problems with disrepair, cleanliness and clutter that you might have started overlooking, which is something we ALL do. (To keep in mind: You'll be making a list of issues next week, so pay attention to any "trouble spots" you notice while completing the assignment.)
From one end of your home to the other, it's time to sweep, mop and vacuum. Move things out of the way as you go so you can do a thorough job. This will take a while but trust me, it is worth it. Turn on your favorite motivating music, set your mind to it and knock it out!
Please use this post's comment thread over the weekend to help each other out. Check in and let us all know when you complete your assignment(s) - the positive energy helps pull us all through. Think of it as a place to take a break, ask questions, chat and maybe even seek (or share!) a bit of moral support.

Ok, you are in charge. Be mindful and move forward.
Good luck with your floors, enjoy your flowers and check in here over the weekend for the energy and support of the group. The next assignment will come out bright and early Monday morning (along with our full month Cure schedule) and you'll be ready for it!
Hashtag for posting your Cure photos on Instagram (please share and show us what you are up to! I'll be keeping an eye on it): #thejanuarycure
It's Not Too Late to Join The January Cure: