This 10-Minute Task Will Keep You Motivated to Clean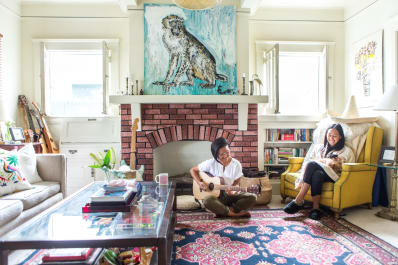 How are you feeling now that we're halfway through January? We've gotten so much done for our homes this month—little by little. Now you can feel the satisfaction that will come from checking today's tiny to-do off the list.
When you're feeling less than great about your home, you probably hesitate to invite people over. Yet planning a future get-together can be one of the most effective ways to stay on task and motivated to clean house. Today's assignment is here to keep you on track to power through the second half of the Cure.
Today's Assignment:
Plan a get-together to have a friend or two (or 10!) over for the weekend of February 2-4 (or whatever day works best for you near the end of the Cure).
This is a real part of the Cure, so take a few minutes and get it done. Send out the invite — a text, email or Facebook event is just perfect — and do it today.
Your gathering can be big or small, and as casual or as party-like as you want it to be — the size, time and style of get together is totally up to you. Extended family dinner? A rowdy super bowl party? A play date with other school parents? Sharing a bottle of wine and a movie with a friend? It's totally up to you.
Please don't get turned off by the idea of having company over — we've never once, in many years of the Cure, called this end-of-the-month get together a "party." This isn't about putting on your entertainer's hat and hosting a swanky soiree (unless you want to!). This is about sharing your home after all of your hard work.
If you are still hesitating, it's important to remember that friends are happy to spend time with you and will be honored to be invited. No one will be inspecting your home — they'll be enjoying your company!
Apartment Therapy supports our readers with carefully chosen product recommendations to improve life at home. You support us through our independently chosen links, many of which earn us a commission.