5 Ingenious Gift Wrapping Tools Every Gift-Giver Needs to Make the Holidays a Breeze
We
independently
select these products—if you buy from one of our links, we may earn a commission. All prices were accurate at the time of publishing.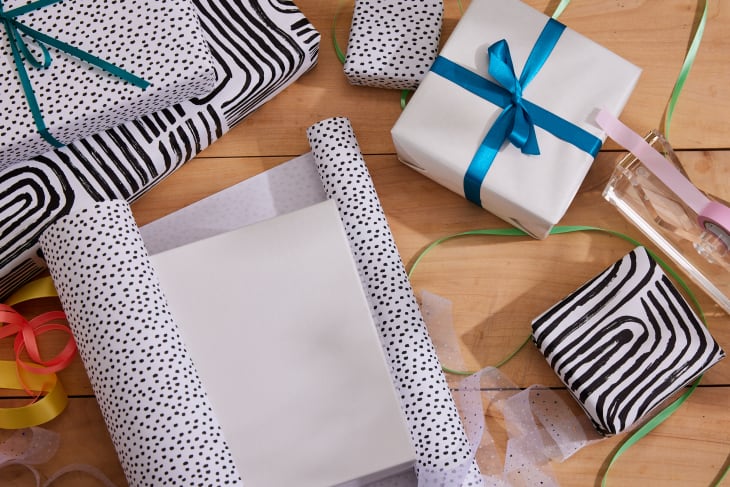 As much as everyone likes to say that the holidays are about showing gratitude, spending time with family, and looking forward to new beginnings, I'll be the first to admit that the gifts are my favorite part. Before you declare me a materialistic Scrooge, I'll have you know that I enjoy both receiving and giving gifts as a way to show my thanks and appreciation for loved ones. I don't even mind the chaos of shopping. The part I don't look forward to as much? Wrapping my purchases. Now that is downright headache-inducing.
Although it's so much easier to place presents in birthday-style bags, that just doesn't scream "holiday" the way a good ol' fashioned wrapped gift does. If, like me, you struggle to achieve perfectly wrapped packages, the good news is that there are some handy gadgets out there that'll make your experience much less frustrating. Below, you'll find a few of our must-haves for a seamless bundling session.