Here's Where To Get That Giant Basket Planter Gigi Hadid Was Photographed With
We independently select these products—if you buy from one of our links, we may earn a commission. All prices were accurate at the time of publishing.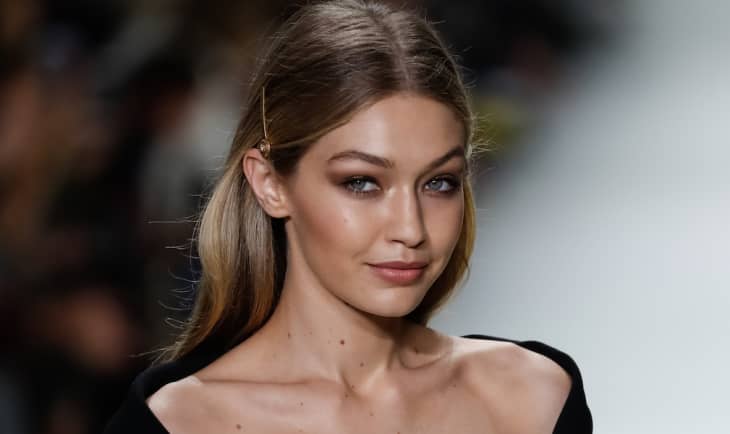 Last week, model Gigi Hadid stopped by interior designer Ken Fulk's studio space and hinted at a potential collaboration between them. In doing so, she uploaded a small collection of pics to Instagram, including one where she's standing next to the most beautiful basket planter ever. And you can get your very own from Pottery Barn.
"@kenfulk studio visit … 🎬 coming soon ;)" Hadid captioned her post, also tagging Victoria Beckham and jewelry designer Jacquie Aiche.
In the first photo of her upload, Hadid is posed next to a gorgeous fiddle leaf fig plant nestled happily in a rectangular woven basket. Pottery Barn makes almost the exact same one in a slightly smaller size so that you, too, can get in on the oversized basket planter fun.
Each Beachcomber basket is handwoven using sustainable, natural fibers like seagrass. Because these baskets are handcrafted out of natural materials, each one varies in appearance, but all have a rich, textured look to them.
Of course, make sure you pot your plant in a plastic or ceramic container before placing it into the outer basket planter. This will keep the basket safe from water and dirt, which could damage the natural fibers.
Now, all you need is a slick cream outfit, some bling, and a gorgeous fiddle leaf fig, and you've got yourself a Gigi Hadid-inspired photoshoot waiting to happen.