What 'Gilmore Girls' Taught Me About Decorating as a Couple
We independently select these products—if you buy from one of our links, we may earn a commission. All prices were accurate at the time of publishing.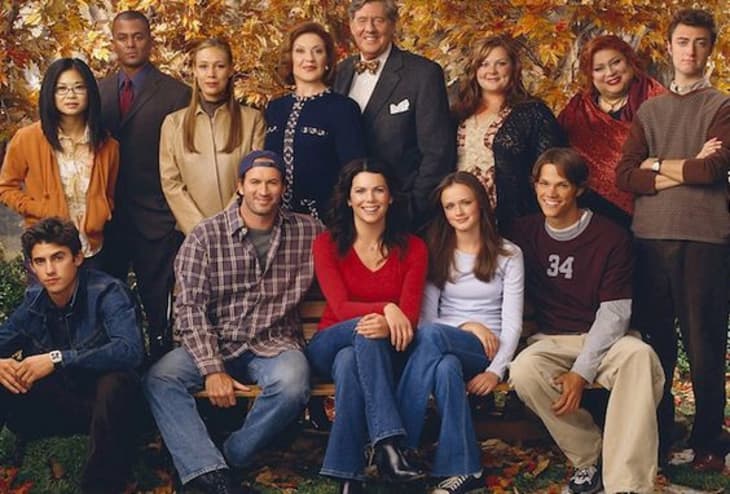 When my fiancé and I moved to a new apartment at the beginning of the summer, we decided we wanted this one—after years of many moves and many roommates—to feel like a real home. We wanted to buy things made to last. We wanted it to be beautiful.
Follow Topics for more like this
Follow for more stories like this
But as we started to think about the specifics of furniture to buy and art to hang, I found myself unable to settle on anything. I sent him endless house tours and couch options, trying to figure out what a home might look like to him. And when he told me he liked one couch or the other, one style or another, I sent him more options still, uncertain and unable to commit to buying almost anything.
I kept thinking back to the episode of "Gilmore Girls" in which Sookie, Lorelai Gilmore's best friend and coworker, redecorates her house (season 3, episode 1). Her walls are pink and her taste tends towards florals and ruffles, but when her husband, Jackson, moves in, she decides the place needs a stereotypically "masculine" makeover.
"It was my house and now it's our house, and I want it to feel like our house," she explains over Jackson's insistence that he likes their home the way it is. She redoes the house in dark colors and hunting-lodge-style decor, complete with a full-sized stuffed bear. Spoiler alert: Jackson isn't thrilled with the result.
In Sookie and Jackson's fight about the state of their house, I found a way to understand my own inability to commit to a couch or a color scheme—when Jackson asks Sookie to put the house back the way it was, she yells "no, I want you to be happy!" What she meant was that it is hard for her to trust that, when he says he is happy, he means it.
Choosing a couch for two people to share isn't just about having somewhere to sit—it's about the challenges of trying to create a space for two lives and two identities to fit around one another. Sookie worries that even though Jackson says he likes their house as-is, he'll eventually grow to resent the ruffled curtains and Sookie by extension, and I worried that if we didn't make exactly the right choices for our new apartment, it would never feel like our home.
The difficult and wonderful thing about loving someone is that you can never know exactly what they are thinking, no matter how much time you spend sitting beside one another. Love is a leap of faith, defined by the trust that fills the gaps in our ability to understand each other. It can be terrifying to trust that the person you love is happy with the life you are building together, because doing so requires you to overcome your own insecurities about what you can offer them.
With that in mind, my fiancé and I settled on a color scheme and a couch. I asked him if he was sure he liked that one at least seven times, but we finally bought it. Every time my fiancé pulls me onto the couch we chose and tells me, unprompted, that he loves both the couch and, more broadly, the way our apartment is beginning to look, I feel myself settle, trusting that we are building a home and a life together that we will both love.