6 Things That Immediately Give Home Stagers "The Ick"
We
independently
select these products—if you buy from one of our links, we may earn a commission. All prices were accurate at the time of publishing.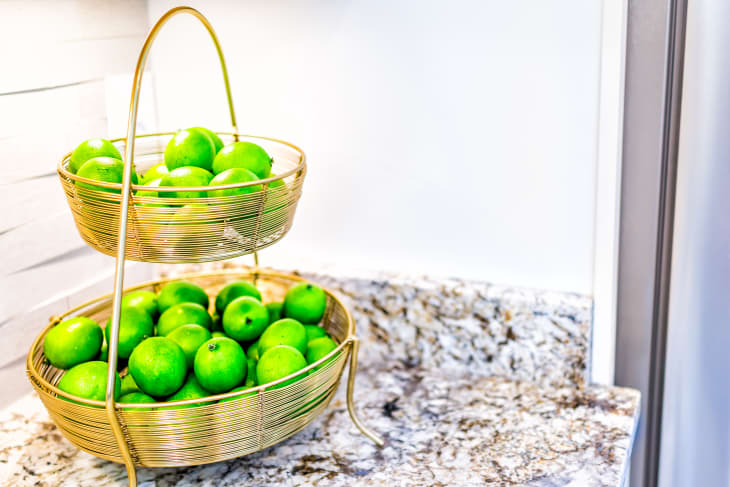 Even in a seller's market, staging matters. On average, about 1 percent of a home's sale price is invested in staging. According to the National Association of Realtors, around 75 percent of sellers see a return on investment — of 5 percent to 15 percent over asking price.
But there are certain staging tactics that don't move the needle on ROI, and instead can give stagers (and likely homebuyers) "the ick." For the uninitiated, the ick is a turn-off — but multiplied by 10 or so. When it occurs, attraction almost instantaneously turns to revulsion. FWIW, here are some things that give the ick to homebuyers and real estate agents. 
I asked home stagers what staging mishaps are their biggest icks. Here's what they reported back.
Baking cookies before a showing is one thing. But decorating with food to give off a homey vibe rarely lands well. Justin Riordan — the founder of Spade and Archer Design Agency, a home staging company with locations in Portland and Oregon — says he, unfortunately, sees food incorporated into staging a lot. We're talking dried-out popcorn in a media room that kids inevitably try to eat; stale, sun-bleached rainbow pasta in a jar on the kitchen counter; and glossy, crumbly bread on a dining room table. "It's nauseating," he says. 
The idea of home staging is to make people feel like they could live in the home, Riordan says. "When we fill a space with a bunch of fake plants it makes the space feel 'pretend,' and it does nothing to inspire the new buyer to aspire to the lifestyle shown," he says. 
It's become a staging cliché: A glass of wine with stemware sitting out on the kitchen island or a labelless alcohol bottle with colored water in it next to some martini glasses. But look, you never know who your potential buyer may be, so it's best to avoid staging with booze altogether, Riordan points out. "Alcohol is such an emotional trigger point for so many people," he says. 
Out-of-scale furniture can go two ways, with pieces that do not adequately fill the room or furniture that overfills and overwhelms a space, explains Morgan Blinn, a staging expert and interior designer at Rumor Designs based in Steamboat Springs, Colorado. For example, out-of-scale furniture could be a huge sofa that dominates a living space or a small rug in a large room. 
When people are touring homes, they're imagining their best selves living their best lives. Enter: the importance of making a bed up nicely (e.g., no dingey comforters or sheets that unevenly hang below the duvet on the sides of the bed). "Keeping the sheets tucked or folded nicely with a toe-warmer blanket that's draped or loosely placed at the end of the bed is a nice balance," Blinn says.
Unorganized Closets and Cabinets
When people are touring your home, they're going to open the cabinets and peek into your closet. So when your clothes are hung in a way that's not color coordinated and the garments aren't folded consistently, it's an organizational "ick" for Nicola Rodriguez, a cleaning, decluttering, and design expert with Essex House Dolly. Similarly, kitchen cupboards or pantries that aren't organized with the labels facing the front is also a turn-off, she says.