Painting Made Simple: Glidden® Performance Edge™ 3 IN 1™ Paint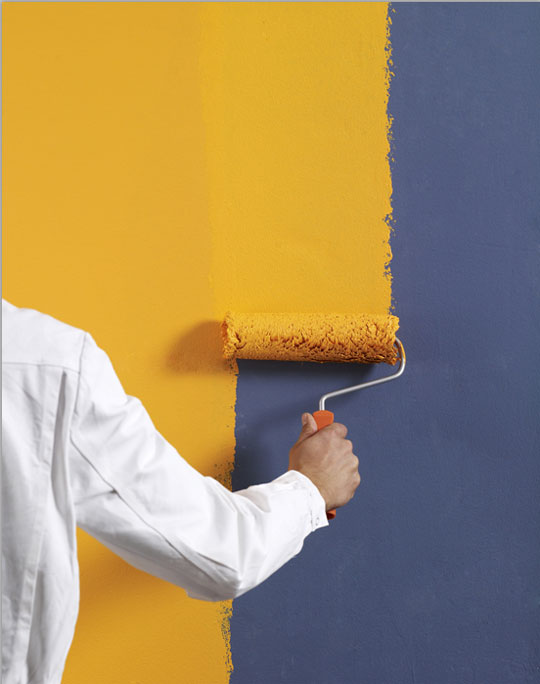 Painting your home can be a daunting task — picking the color is hard enough, but what about filling holes and priming the surface? And then once you paint you have to vacate the premises for a day until it dries?! Have you talked yourself out of it yet? But this is why we were thrilled to learn about Glidden's new
Performance Edge™ 3 IN 1™
collection, which fills blemishes, primes and paints all in one can! And it even dries in only 30 minutes, so you can start enjoying your handiwork right away.
Glidden's groundbreaking formula is the one and only paint that can actually fill minor surface imperfections, like small nail holes and hairline cracks — then prime and paint in a single coat (though some shades of yellow, orange, pink and red may require multiple coats). It's available in 282 interior paint colors and three sheens, so you're sure to find the right paint for you.



Fills: In a matter of seconds, this unique formulation allows you to fill nail holes, dings and hairline cracks, so it eliminates the prep step of applying and sanding spackle and putty.
Primes: Primer is built into the paint, providing exceptional coverage over dark colors.
Paints: The ultra-thick paint means virtually no splatters or drips. You also won't see flashing or shadowing traditionally caused by spackle or putty. The finish is highly scrubbable, even when using the flat sheen, so you can feel comfortable using it in high-traffic, high-mess areas.
Dries: Walls painted with Glidden® Performance Edge™ 3 IN 1™ will dry to the touch in just 30 minutes! That's much faster than traditional paints — so you can start enjoying your beautiful room sooner.
Click here to see the
colors
and
sheens
available in this new formulation.
Images:
Shutterstock
,
Glidden
.
Comments have been disabled.