These TikTok Famous Candles Are a Must-Have for Halloween
We independently select these products—if you buy from one of our links, we may earn a commission. All prices were accurate at the time of publishing.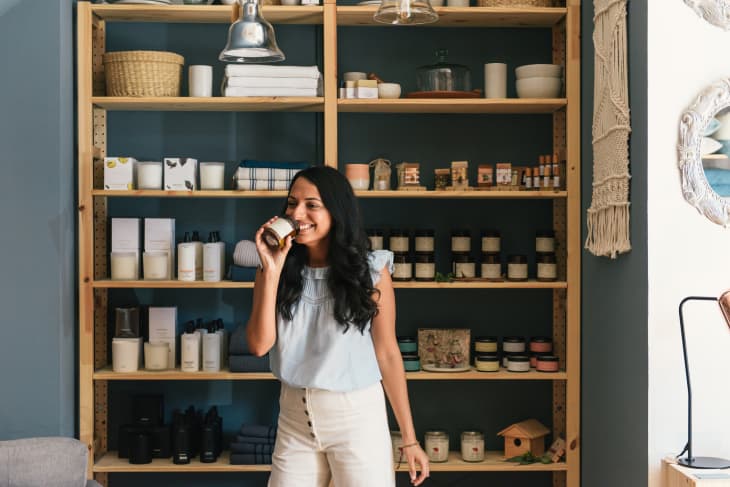 If you're able to peel yourself away from the mesmerizing TikTok videos from Glow City Candles, then you can head over to the shop's website to pick up one of the brand's Halloween-themed candles to create a bloody good tablescape. 
The Arizona-based candle company, which launched earlier this year, has gone viral several times on the video sharing platform, and for good reason. The candle-dipping process Glow City uses to create its works is utterly fascinating. And the final product — like the candle they make that looks like the poison apple from "Snow White" — is too beautiful to be burned.
All Glow City Candles are made with 100 percent cotton wicks and are fragrance free. But, if you don't want to burn away your handmade creation, each candle features a small divot at the top that perfectly fits a standard LED  tea light so you can keep your forever. And after you see the spooky selection, you'll see why:
Check out the full inventory over on the Glow City Candles website, and try to contain yourself if you give them a follow on TikTok. You may find yourself hypnotized by the dipping and time warped — next thing you know, it'll be Halloween.