Good Questions Answered: Fireplace Followup!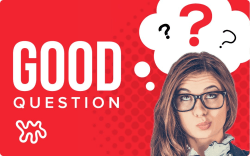 Q: A couple of months ago, I submitted a Good Question, thinking maybe someone would have an idea or suggestion for me. At the time, I was pretty upset about our living room. It was small with an awkward setup, and I didn't like the fireplace, so I submitted a question.
I'll admit I was pretty dramatic in my description, but I figured that would maybe push more people to give an outside opinion that I desperately needed. After I posted it, I completely forgot about it, and my roommates and I decided to postpone decorating our living room. About two weeks ago I had a flashback to when I submitted my question, so I took a shot and searched "Green Fireplace" on your site. I was amazed at how many people replied, gave tips, and criticized my opinions on my post! It was really exciting...
I read every single comment and took in every piece of advice. My roommates and I decided to listen to the popular opinion and keep the fireplace as it was, and used some of the tips in decorating the mantle.
I have attached the photo of our work-in-progress living room and I just want to say thank you to everyone (even the critics!) that helped me realize the beauty that this space was hiding! Sorry the quality of the photo is so poor! -Sent by Kerry
Editor: Kerry, thanks so much for updating us! I think your living room looks fabulous, and admire your decorating skill and sense of style. So happy to hear you're happier in your home!
• Have a question for our community? Send us yours with a photo or two attached (questions with photos get answered first).