Good Questions: How To Remove "Old House" Smell?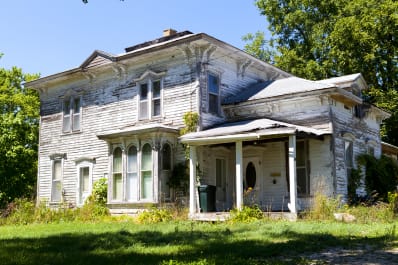 (Image credit: MaxyM/Shutterstock)
Good Question: My boyfriend and I just moved into a beautiful old house with wood floors (no carpet) in LA about a month ago. I love it, but there is a distinct old-house smell. I've tried candles, Lysol, Meyer's plug-ins, throwing dryer sheets in the closets.... to no avail. Any ideas? Ideally we'd just get rid of the "old" smell, not mask it with something else. Thanks!
"Old house smell" could be a symptom of mildew and mold within the walls, so you'll need to identify the source areas before tackling this issue (mold versus the inherent smells of a very well lived-in dwelling). One product you might want to give a try is called Room Shocker, which is advertised as an odor-busting solution which uses chlorine dioxide fumes to penetrate through walls and remove any severe odor from various sources such as cigarette and cigar smoke, pet urine, vomit, soured milk, mold, mildew and bacteria etc. It will also decontaminate treated areas of harmful pathogens, spores and fungi that might also reside inside old walls (we hope this is not the case!).
Chlorine dioxide was the same chemical compound used to eradicate dangerous mold from houses inundated by water after Hurricane Katrina and also has been given a USDA 3-D approval for washing fruits and vegetables to be used as ingredients of meat and poultry products. It is an oxidant like bleach, so keep away from cloth or carpet to prevent discoloration. At $22, it doesn't seem like a risky proposition to try, but maybe one of our readers already has experience with this product?
Apartment Therapy supports our readers with carefully chosen product recommendations to improve life at home. You support us through our independently chosen links, many of which earn us a commission.