The (Non-Chocolate) Gourmet Gift I'm Getting Everyone This Year
We
independently
select these products—if you buy from one of our links, we may earn a commission. All prices were accurate at the time of publishing.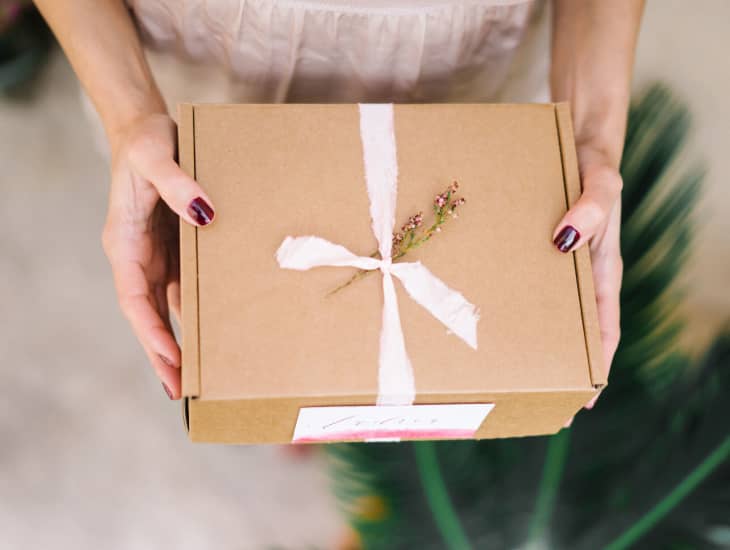 It can be hard to zero in on an affordable gift that suits a wide variety of friends and loved ones. Candles are a classic pick, sure, and so are my beloved socks. But in 2020, the year of Endless Hours at Home, I think I've found a new go-to pick: gourmet nut butter.
It's not something I would have thought about giving until I received it myself. For my birthday this year, my boyfriend's sister bought me a jar of this chocolate sea salt almond butter, and reader: I cannot stop eating it.
This 13-ounce jar of gourmet almond butter might just be the perfect Christmas gift. Here's the key: it's a little luxury that's affordable to gift but not affordable to buy. At $15 a pop, it's far too expensive for me to justify ever picking up a jar for myself—but $15 is the perfect amount to spend on a small gift for a friend or loved one, by itself or (as I received it) in combination with a couple other small items.
What I love so much about this nut butter is not just that it's novel and delicious. It's also a treat I can fit into my daily life. Chocolates feel like something you need to save for special occasions, or at the very least after dinner, but you can slather a specialty nut butter on a slice of bread morning, noon, and night. It's a gourmet good that actually gets used and not tucked into the back of the pantry, never to see the light of day.
If your giftee is allergic to or otherwise not keen on nuts, there are other affordable gifts that will strike the same note. Think: fancy hot sauce, flavored olive oils, special batch coffee… the kind of thing a person uses every day, but might be buying the bargain version of when they're the ones doing the spending.
But me? I'll be stocking up on nut butters to gift in every flavor (and crossing my fingers I get a jar or two in return).