Grab Your Facebook Friends and Search for Your Perfect Apartment with Apartment Guide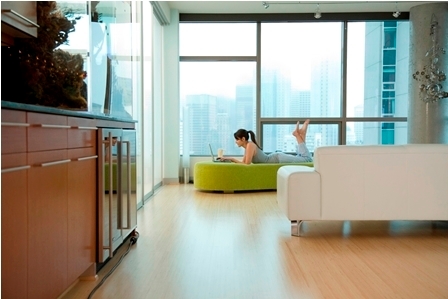 Finding time to visit apartments with your new roommates can be a challenge. No one wants to delay seeing the perfect apartment by spending hours visiting ones that don't meet everyone's criteria. That's why we're loving the new Facebook Application from Apartment Guide: By integrating your friend list and allowing you to easily show, share and save apartments you love, this new tool will save you tons of time, quickly getting you closer to your perfect new digs.
Add Facebook friends to form a search group.
Search and save apartments you like.
Share comments with your friends.
You can also search directly from their Facebook page or use the #OfficeHours hashtag on Twitter for help narrowing down your search.
Whether you're living, looking or moving, Apartment Guide will help point you in the right direction. From photos to floor plans and features to tips, we'll help you find the perfect apartment community. Make the most of your home with Apartment Guide.
Find Apartment Guide now!


(Images: Apartment Guide)
Comments have been disabled.