This Is When Grocery Stores Are the Least Crowded, According to Google
We
independently
select these products—if you buy from one of our links, we may earn a commission. All prices were accurate at the time of publishing.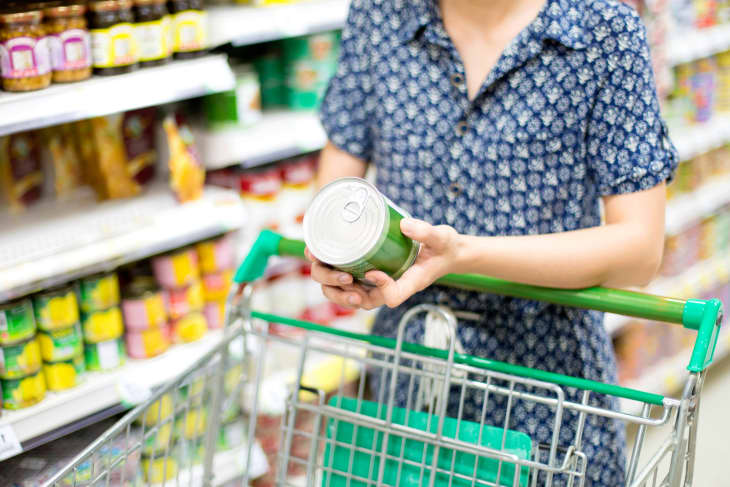 If you've been feeling like your grocery store seems awfully crowded these days, you might consider finding a different time to shop, suggests Google Maps. In their look at this year's holiday and pandemic trends using searches, they've found that certain times are significantly more popular for grocery shopping than others, reports Delish.
"If you find yourself in need of a caffeine fix to tackle your holiday errands, make sure to avoid picking up coffee on Saturday mornings at 10 a.m. when coffee shops across America tend to be most packed," Google Maps posted on their blog. And for grocery store shopping, they suggest avoiding Saturday afternoons from 12 to 3 p.m. — which seems like common sense. Similarly, it's unsurprising that Monday morning at 8 a.m. is the least popular time.
Similarly, restaurants are busiest Friday at 6 p.m. and least busy Tuesday at 3 p.m. Scarily, Delish points out that restaurant reservations are up 203% since last year — but before you worry too much, they reassure that it's most likely because places require them, not because twice as many people are eating out. 
In fact, 306% more people are searching for takeout — and specifically they are looking for Mexican food, Chinese food, Indian food, and barbecue — a big change from this spring when the searches for home cooking were at an all-time high, especially "easy recipes." Certain cities saw even smaller trends, too — Philadelphia's cheesesteak searches fell by almost 40% — likely because tourists were the ones looking for them.
But one interesting trend about all these searches on maps for grocery stores and when people are going is that they also show how people are getting there — and increasingly, that is by bike. Compared to pre-pandemic searches, biking as a form of transportation has gone up more than 30%. Unsurprisingly, public transport has gone down by more than 50%.