H & H Roundup: 2.16.05

Pot pourri this week at H&H: Trips to far flung places and getting down with Rivers Cuomo, Weezer's frontman and a fellow Vipassana meditator. Everybody rides!


From the Scars of Katrina, Green Shoots and Blossoms: Anne Raver at the New Orleans Botanical Garden with a heart-warming story of cooperation, charity and folks bringing this resource back to life.

The House of Worth: A detailed restoration story from Newport, RI, where Ronald Lee Fleming purchased Bellevue House in 1999. It's now done.

When Old Stadiums Go, Everything Must Go!: The auctioning off of real ball park memorabilia.

CURRENTS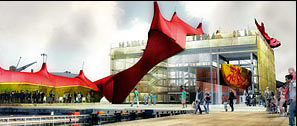 Published: Feb 16, 2006