The First 'Harry Potter' Book Is Now Free to Stream on Audible
We independently select these products—if you buy from one of our links, we may earn a commission. All prices were accurate at the time of publishing.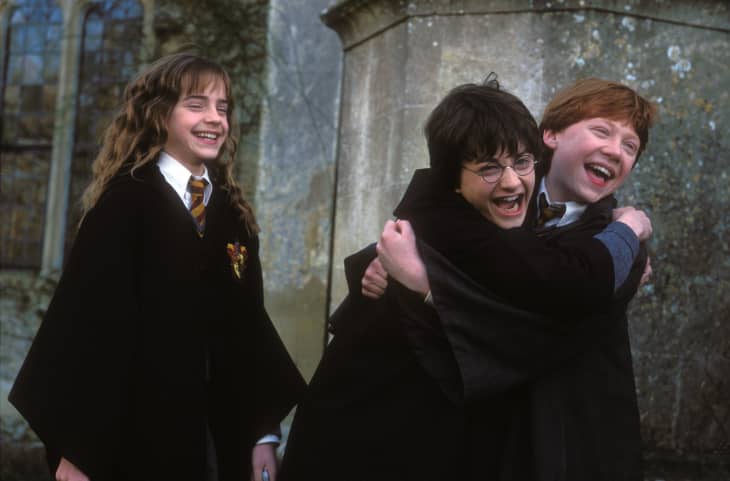 There's nothing like losing yourself in the world of a story, especially one as full of magical detail and lovable characters as Harry Potter. Right now, the first audiobook of the series is free to stream on Audible in English, Spanish, French, Italian, German, and Japanese, according to The Verge.
For those of us who live in the U.S., this may also be the first chance to hear the U.K. version of the audiobook, Harry Potter and the Philosopher's Stone, narrated by Stephen Fry. (The American version, released as Harry Potter and the Sorcerer's Stone, was narrated by Jim Dale — and you can learn more about the difference between the two from this impassioned conversation in Bookriot.)
Follow Topics for more like this
Follow for more stories like this
The free audiobook is part of an initiative by Audible and Pottermore Publishing called Harry Potter At Home, which "aims to help families during Covid-19," according to a press release sent to Apartment Therapy.
Here's how the Harry Potter At Home website describes itself:
"Welcome to the Harry Potter At Home hub where you'll find all the latest magical treats to keep you occupied – including special contributions from Bloomsbury and Scholastic, nifty magical craft videos (teach your friends how to draw a Niffler!), fun articles, quizzes, puzzles and plenty more for first-time readers, as well as those already familiar with the wizarding world. We're casting a Banishing Charm on boredom!"
The Verge points out that J.K. Rowling and her publishers have also temporarily relaxed licensing restrictions on the series, specifically for teachers, so they can share videos of themselves, on closed educational platforms, reading the books to their classes.
You can access the free Harry Potter and the Philosopher's Stone through audible, or if you have an Alexa device at home, you can simply ask it, "Alexa, read Harry Potter book one."