Consider This Your Acceptance Letter: Here's How You Can Take Free Online Classes At Hogwarts
We
independently
select these products—if you buy from one of our links, we may earn a commission. All prices were accurate at the time of publishing.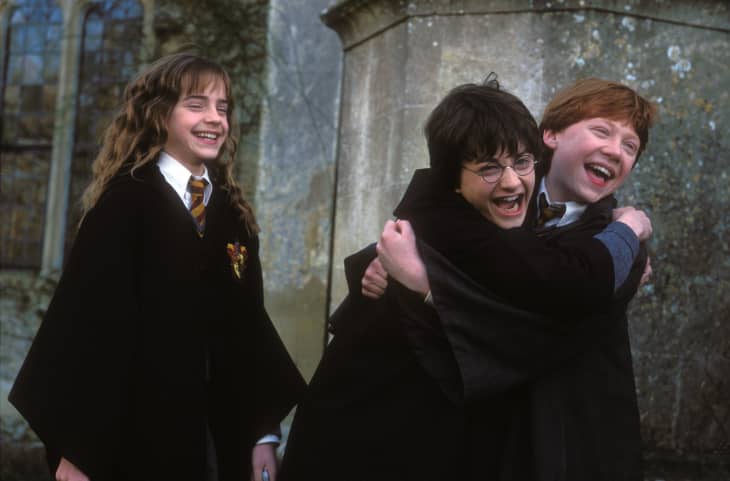 If you're yearning to learn a new skill, how about doing it as a Hogwarts student? Thanks to the fan-created website Hogwarts Is Here, you can enroll in a wide array of online courses—from Defense Against the Arts to the History of Magic—that bring you one step closer to becoming a wizard like Harry Potter and friends.
Run by Potterheads, the online school lets you create a character and pick from a wide range of subjects to study. And the classes are no joke, too: after you officially enroll, you'll have to complete a series of lessons that involve assignments and quizzes. And while attendance isn't mandatory, it's best to show up and pay attention!
Under the "courses" tab, you can take your pick from seven subjects will sound familiar to those who know a thing or two about Hogwarts. Your options include Astronomy, Charms, Defense Against the Dark Arts, Herbology, History of Magic, Potions, and Transfiguration. Each class has nine lessons to complete, all of which start with an intro and end with a final exam (hands are sweating already).
In addition to classes, the website is also decked out with other fun features that come with being a Hogwarts student. There's a library that you can access multiple resources uploaded from others, plus a bunch of fun groups you can join (and you know quidditch is on that list). 
Want to be part of the wizarding world, but not interested in enrolling in school? When you first sign up, you can choose from an array of occupations—from Diagon Alley shopkeeper to Magical Creature Expert and even a House ghost?!
As you can tell, this magical website is fully loaded with everything under the Whomping Willow. But if you're interested in going the academia route, get to it! You've got plenty of studying ahead.