Hold Onto Your Broomsticks: The First-Ever Harry Potter Flagship Store Is Opening This Summer
We
independently
select these products—if you buy from one of our links, we may earn a commission. All prices were accurate at the time of publishing.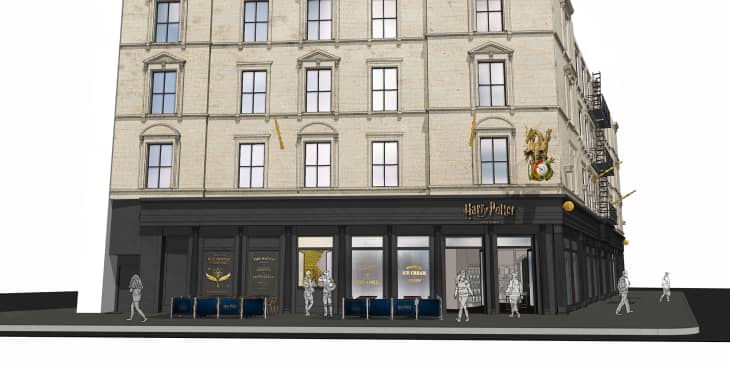 The first Harry Potter book published in 1997, but it's pretty obvious that the franchise (and popularity) is going to live on forever. Unique items like a remote control wand are being released, Harry Potter-themed Airbnbs are hitting the market, and new wizarding experiences continue to roll out left and right—including the latest big news that the first-ever Harry Potter flagship will be opening up in New York City.
Warner Bros. just announced that the massive Harry Potter store will be unlocking its doors this upcoming summer. Spanning three floors and 20,000 square feet, the new location will hold the largest collection of Harry Potter and Fantastic Beasts merchandise worldwide—so if you want a new magical gadget or school robe, this is the place to shop.
While more details on products are still to come, we do know that among the personalized robes and jelly beans, there will also be customized house wands that are only sold in the NYC location. In addition to merchandise, there is also reportedly numerous photo ops and interactive moments to take advantage of inside the shop.
"This will be the largest dedicated Harry Potter store in the world and will become a must-visit fan destination," said Sarah Roots, SVP Worldwide Tours and Retail, Warner Bros. in a press release. "We are very excited to be opening in New York. It's the ideal city in which to launch with so many dedicated Wizarding World fans, a cutting-edge retail environment and a community that embraces innovative experiences."
While we have to wait for more details to unfold, the initial information has gotten our wands sparking with joy. Summer 2020 = the best summer ever?