Hasbro Is Renovating the Clue Mansion—and You Can Help Pick its New Room
We independently select these products—if you buy from one of our links, we may earn a commission. All prices were accurate at the time of publishing.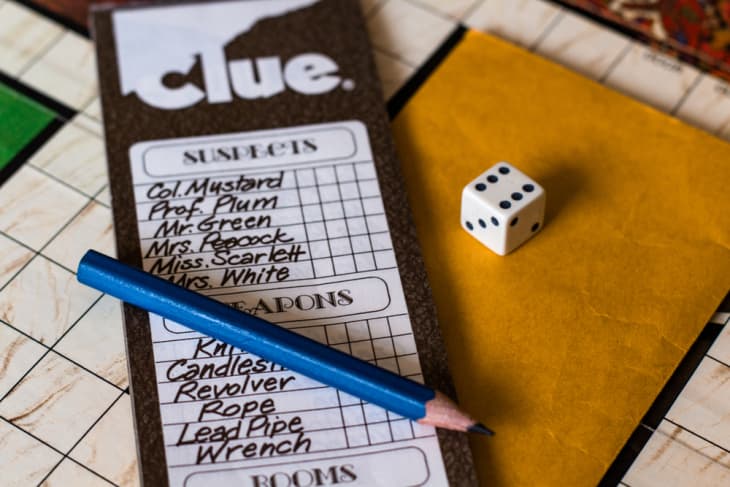 70 years is a long time to go without making any home renovations. Design trends change, and over time, even the most stylish house could benefit from some new furniture and a fresh coat of paint. One of the most famous houses in the world is about to undergo a major renovation—and you get to help decide what happens. We're talking about the mansion in the board game Clue, of course.
Follow Topics for more like this
Follow for more stories like this
Hasbro teamed up with Houzz.com to redesign the Hall on the classic gameboard. There are four new room options—the Bathroom, the Drawing Room, the Guest Room, or a modern update of the Hall—and fans get to vote to help decide what the new room should be.
All jokes aside, we can't believe the iconic board game is celebrating its 70th anniversary. And given how much we like a good before and after, we love the idea of "renovating" and letting fans get involved. Houzz.com shared these designs exclusively with Apartment Therapy, so let's take a look at the four proposed rooms to see what our options are.
After 70 long years, the Clue mansion could finally get its first bathroom. This one, designed by Ann Lowengart Interiors, uses moody blue hues that match the house's mysterious vibe.
Option #2: The Drawing Room
The Clue mansion has many rooms for lounging, but it doesn't have a traditional drawing room—yet. Michael Abrams Interiors designed one that will cozily fit all of the characters.
Option #3: The Guest Room
If—and this is a big "if"—any characters make it through the night, they'll need a place to stay. The Clue mansion could get its first guest room, designed by Tineke Triggs at Artistic Designs for Living.
The Bathroom, the Drawing Room, and the Guest Room all make great cases for why you should vote for them. But maybe instead of reinventing the wheel, the Clue mansion just needs to renovate the Hall with a design from Archer & Buchanan Architecture.
Decisions, decisions! From now until September 9, you can cast your vote here to help choose how Hasbro renovates the Clue mansion. The winner will be revealed on October 21 and gameboards featuring the winning room will be available for purchase this December, just in time for the holidays. Whichever room ends up victorious, we know it'll look picture-perfect.