Want to Work Remotely from Hawaii? You Could Win a Free Flight
We independently select these products—if you buy from one of our links, we may earn a commission. All prices were accurate at the time of publishing.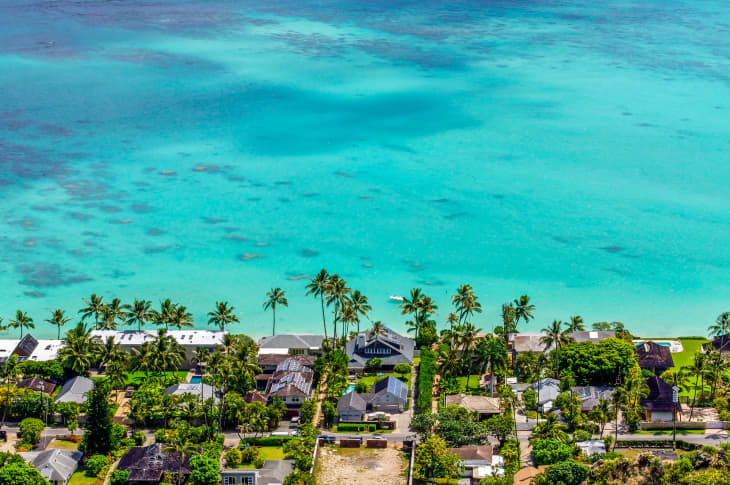 What if we told you that you could nab yourself a free roundtrip flight to Hawaii to live and work remotely during the coronavirus pandemic, and all you'd have to do in return is support and contribute to Hawaii's local communities? Sounds great, right? Well, it's not too good to be true—Hawaii wants remote workers to hang out in Oahu in order to boost Hawaii's local economy and promote tourism.
Follow Topics for more like this
Follow for more stories like this
This temporary residency program is called Movers and Shakas and will begin announcing acceptances from the first group of 50 applicants on a rolling basis on Dec. 15. 
"The pandemic has normalized remote work for the foreseeable future," Jason Higa, founder of Movers and Shakas, told CNN, "so we believe this situation presents an opportunity for local residents to return home, and for out of state professionals to experience Hawaii, not as tourists, but as contributing members of our community."
If chosen, those who apply must move to Hawaii within one month of being accepted and plan on living in the state for at least 30 consecutive days. Accepted participants will also be expected to commit hours each week to local Hawaiian nonprofits. The program is open to all remote workers over the age of 18 within the United States, as well as former residents of Hawaii who want to move back home.
"Movers & Shakas is an initiative to recruit and nurture talented professionals to help build a resilient economy," the Movers and Shakas website reads. "We aim to re-build resilience into our local community by following the principles of the host culture of Hawaiʻi. Whether you're a returning local or new to Hawaiʻi, you'll join a network of remote workers who work alongside local education non-profits to help give back to the community, as part of the community."
Those who are accepted into the program will be given a variety of "special program member deals to make your move to Hawaiʻi smoother," the site reads, including airline and lodging deals as well as a list of places to pick up extra work and eat. The application opened on Nov. 29, and the first group of accepted participants will be announced on December 15th. If you're looking to get out of dodge and give back to a community, this is definitely the program for you. Apply to the Movers and Shakas program here.