Help For Pink & Green Employee Housing?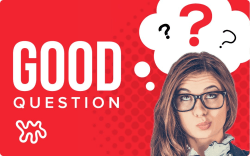 Q: I have a furnished rental apartment that my company supplied for me. It was obviously furnished in the early '90s because everything is green and light pink!!! Looking for some advice on anything and everything. I'm dabbling with the idea of contact paper for the pink wall shelving units, kitchen cupboards, green bathroom, and possibly the green kitchen table...
I have no idea which color/pattern direction to go as there are so many colors happening here (including my yellow and orange flowered curtains and the yellow walls)! I'm also looking into putting new covers on the couches—color suggestions? You can obviously see we're lacking some storage solutions as well, so any ideas are beyond welcome! Sent by Hannah
Editor: Wow, the designers really went all-out with the pink and green/teal! Why would anyone think that color combination would suit a wide range of residents or stand the test of time? Perhaps future generations will say the same thing about our subway tiles and granite countertops... Anyway, what in the world should Hannah do about this pink-n-green madness?
• Have a question for our community? Send us yours with a photo or two attached (questions with photos get answered first).