'House Hunters' Welcomes Its First 'Throuple' Homebuyers This Week
We independently select these products—if you buy from one of our links, we may earn a commission. All prices were accurate at the time of publishing.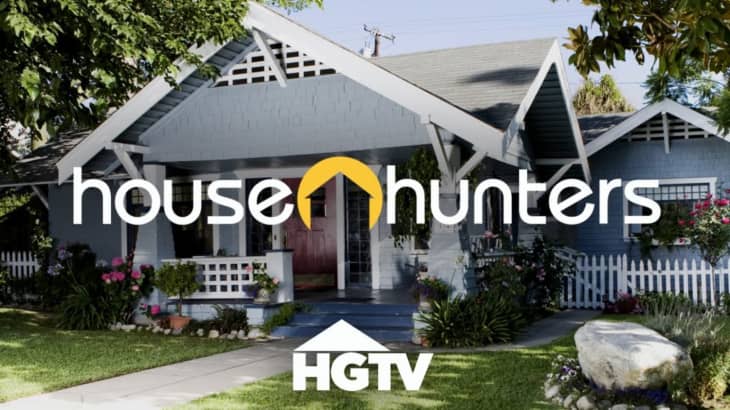 If you thought it was hard deciding on a home on your own or with your significant other, think how complicated it could get with three people involved. But that was just the case in Wednesday evening's episode of House Hunters, which featured a throuple, or three people in a relationship, for the first time.
Follow Topics for more like this
Follow for more stories like this
In an episode titled "Three's Not a Crowd in Colorado Springs," a Colorado throuple—Brian, Lori, and Geli—searched for a new house for themselves and Brian and Lori's two children. The trio, who shared the details of their situation ("It's a relationship that's three people, not just two") on the show, recently celebrated their relationship with commitment ceremony in Aruba. Now, they're searching for a home with a view.
"The past four years, I've been living in Lori and Brian's house, so buying a house together, as a throuple, will signify, like, our next big step as a family of five rather than all four of them plus me," Geli told the cameras.
Of course, the trio faced all the typical roadblocks to finding their dream home… and a few additional ones you may not expect. They wanted a three-car garage and a master bathroom that will accommodate three people.
"Three sinks would be amazing," Lori said. 
And then there was the kitchen, which wasn't equipped for their level of foot traffic, apparently.
"This is a couple's kitchen, not a throuple's kitchen," they said. 
Ultimately, the family found a dream home in the mountains that was a bit over their original budget. However, they were willing to go for it since the natural surroundings were so stunning.
In regards to the throuple's relationship, HGTV told E! in a statement that they "feature all homebuyers and living choices." The episode has been hailed by some viewers as a vital source of polyamory's representation in the media.